My own personal view is that it should be preserved on site, something I understand will happen now that it has protection under the Historic Monuments and Archaeological Objects Order. (the de-listing takes place to allow that order)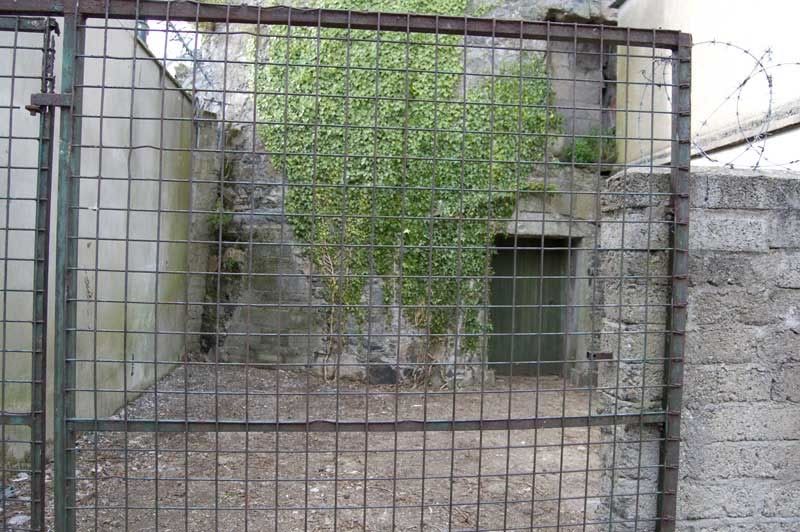 Those pictures are from August last year.
We have mentioned the windmill before
http://www.oldwarrenpointforum.com/phpBB3/viewtopic.php?f=21&t=3875
and in a few other posts as well.
Here is the text from the Newry Democrat 26-01-10
Quote:
by Brian Hyland
ONE of Warrenpoint's hidden treasures could soon be the town's centrepiece after being forgotten for over 120 years.

A windmill off Mary Street is presently not visible to the public but played a vital role in the town's history when it was erected in 1802 to produce flour.

However, 60 years after it was built, it became vacant and in the 1880s it was hidden from view when the frontage of the Square was demolished and replaced by the present terrace of commercial buildings.

Now the windmill, which features on the town's GAA club crest, may be given a new lease of life.

The Northern Ireland Environment Agency is in the process of de-listing the historic building and giving it a higher level of protection under the Historic Monuments and Archaeological Objects Order.

And members of Warrenpoint, Burren and Rostrevor Chamber of Commerce (WBR) and local representatives discussed the possibility of using it as a tourist attraction and is the possible relocation to a prominent site at a meeting on Thursday morning.

"The windmill is being changed from an historical building to an historical monument so there's a stronger safeguard on it," said councillor Michael Ruane.

"Not everyone in the town may be aware of it. It has been hidden away for years, but we had a meeting about it and, although it's early stages, we are going to investigate opportunities to do something with it.

"We are looking into the possibility of re-siting it so that it is accessible to the public because there is no point in having it and it being hidden away from view."

The windmill stood at 68 foot with eight levels when built but now stands at just over 30 foot with only four floors.

When operating, the windmill was well placed to harness energy from strong gusts blowing in from Carlingford Lough. During calmer weather the windmill was powered by a steam engine.

Jim Boylan, vice chair of Warrenpoint, Burren and Rostrevor Chamber, suggested that the windmill could be relocated to the centre of The Square, making it the town's centrepiece.

"It has been talked about before," he said. "It played a major role in the town in the maritime history of the town. It produced flour and corn which then was taken to the nearby docks to be transported to England and further afield.

"When it was built in 1802 that was the centre of the town and there wasn't much around it. The main thing now is that it is safeguarded by the new legislation."