Quote:
but did i notice 2 pews back to back?
toward the back of the church yes, up near the font. Can't remember the reason for it though (apart from maybe somewhere for the parents getting their child christened to sit?) Missing from the wall is the "Cradle Roll" listing people who were christened there, its being updated at the moment, and as soon as it is back in I will get a photo of it.
meanwhile have these few extra snaps.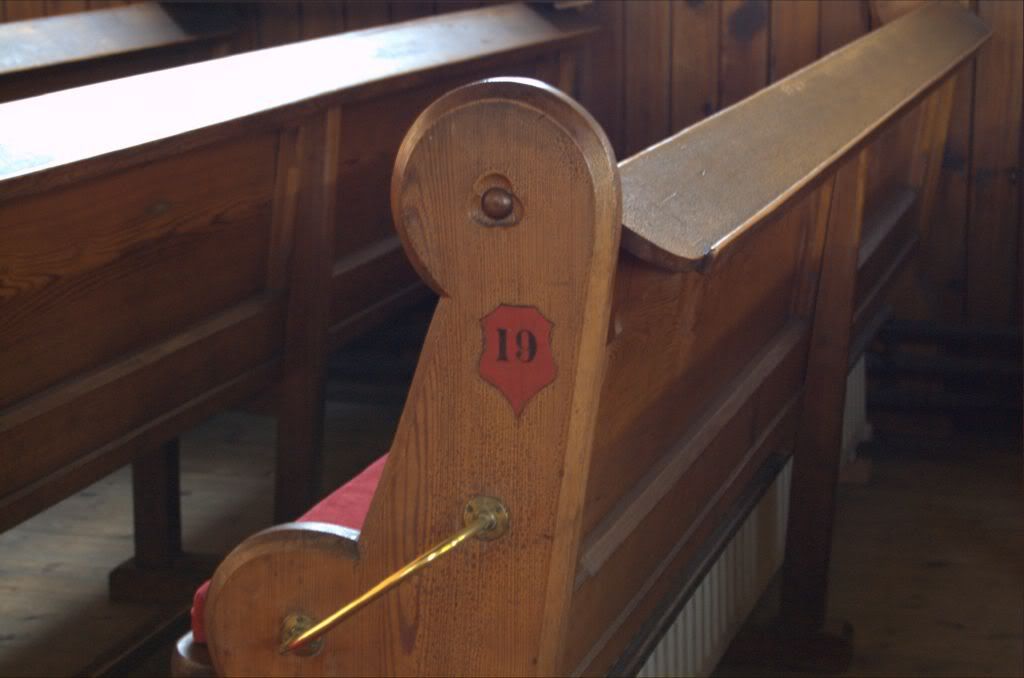 Pew 19 - the McCabe family seat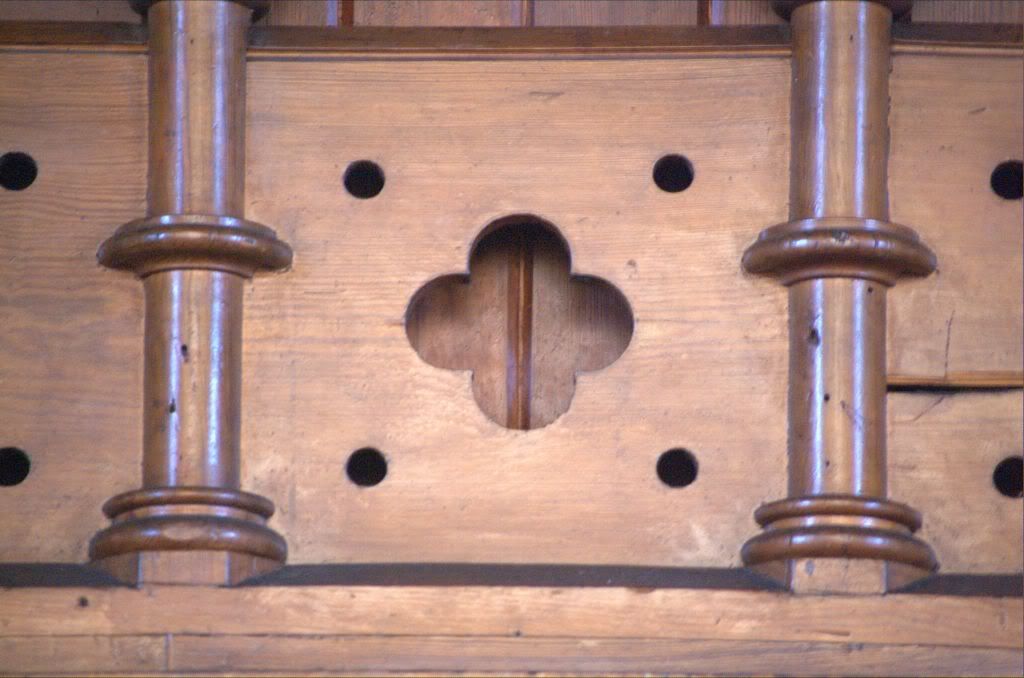 a close up of the woodwork around the balcony
Close up of some of the roof beams (excuse the cobwebs)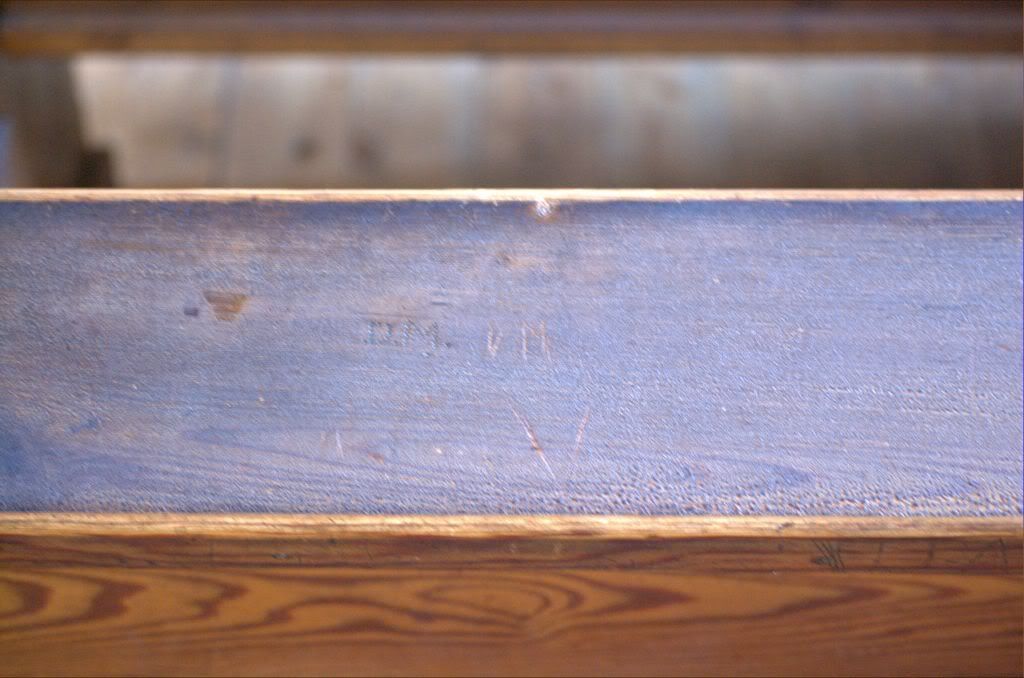 a little graffiti (I probably know who made those but better say nothing)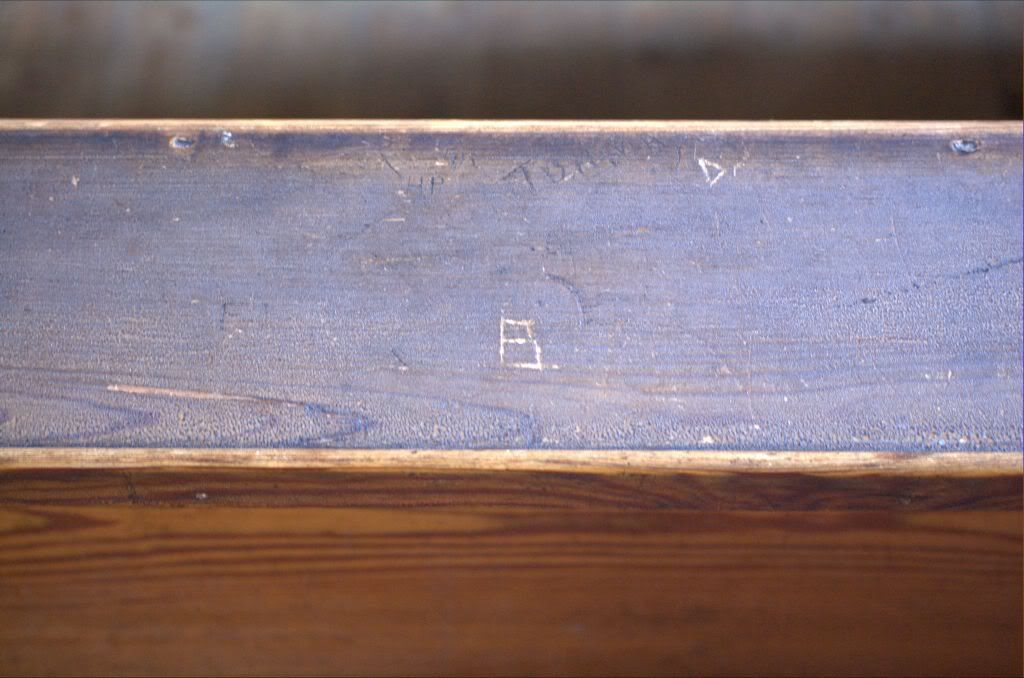 a little more graffiti (and i do know who did that, but am definitely saying nothing
)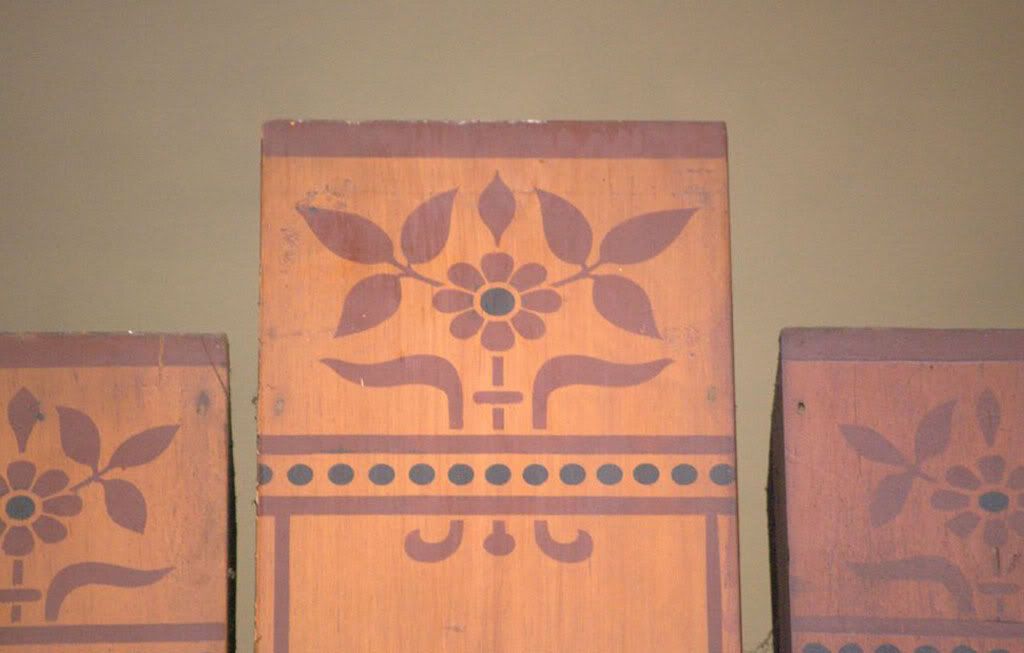 a close up of the tops of some organ pipes.