A look inside another one of Warrenpoints Church buildings, this time the Methodist church in Church street. I will be adding a small video and a little bit of historical information soon.
These photographs were taken on the eve of the harvest festival service 2008, and this year the preacher for the evening service was Mr Alex Slater from the mission to fishermen, hence the nautical theme. The shoe-boxes and contents are for the children in Belarus in Russia, and have been donated by members and friends of the congregation.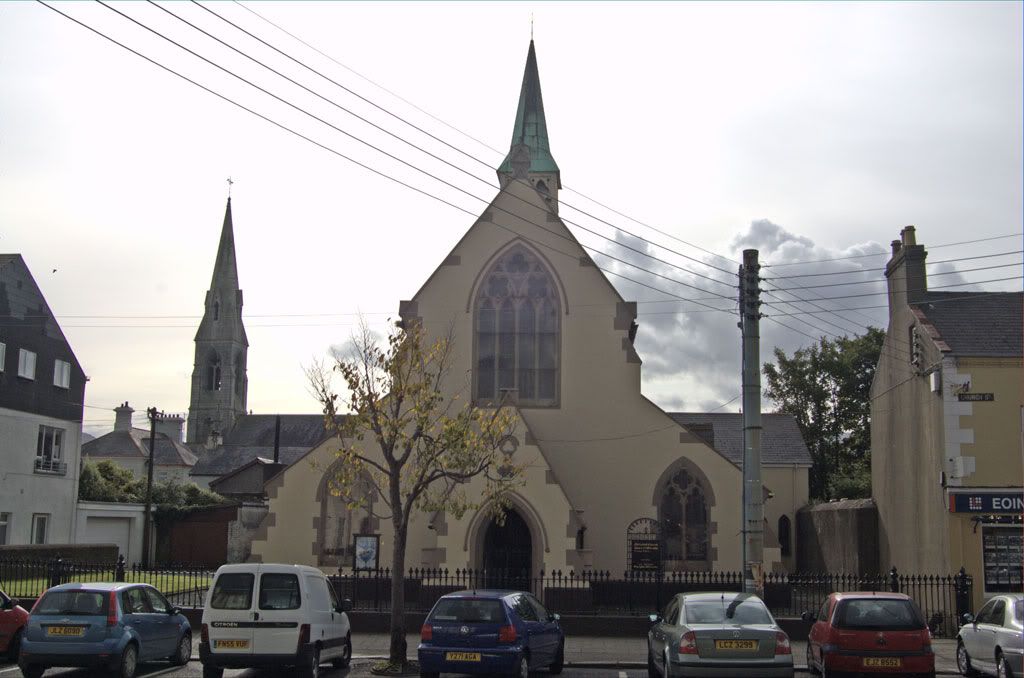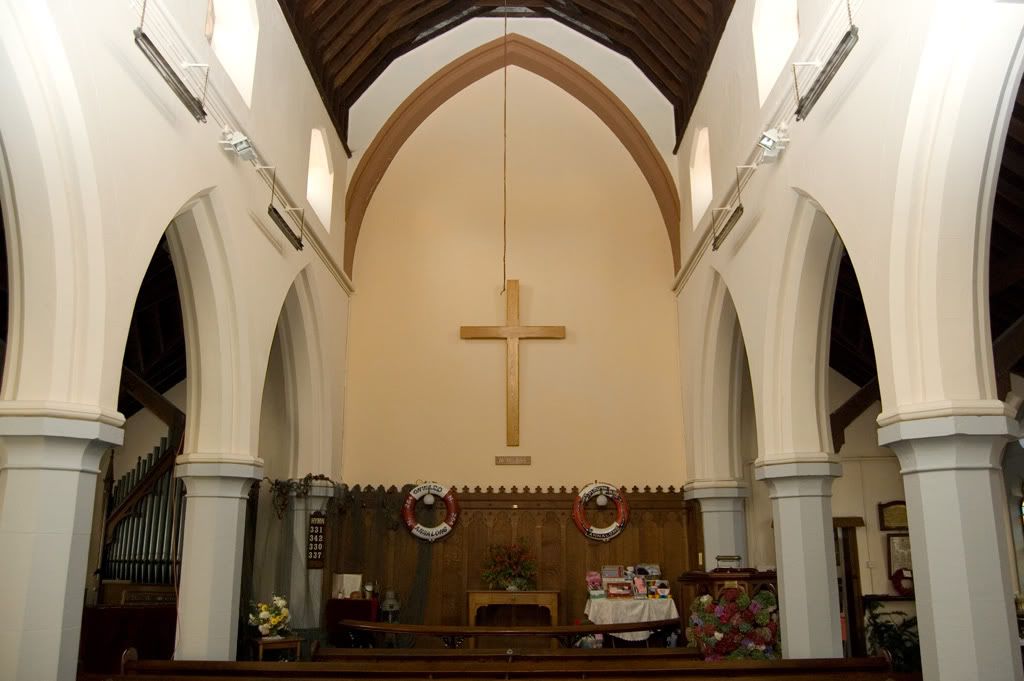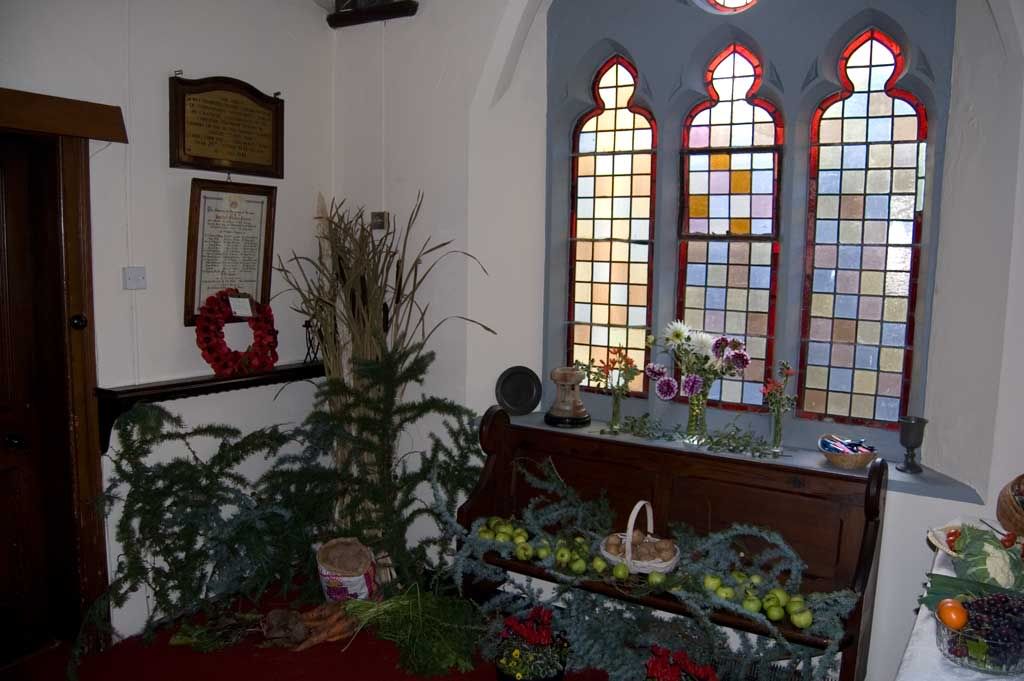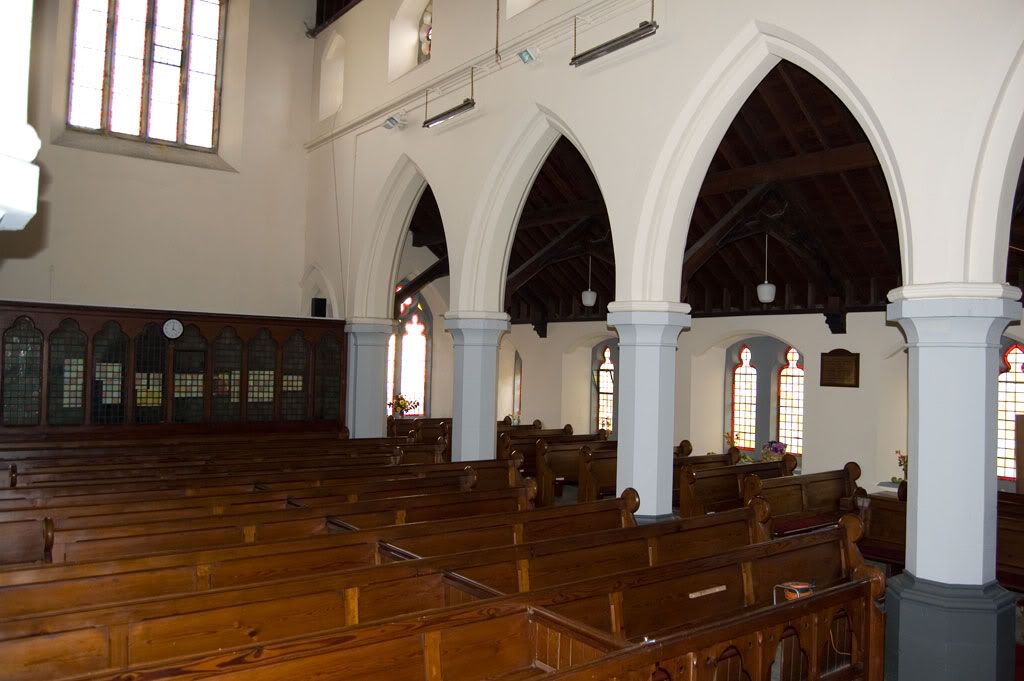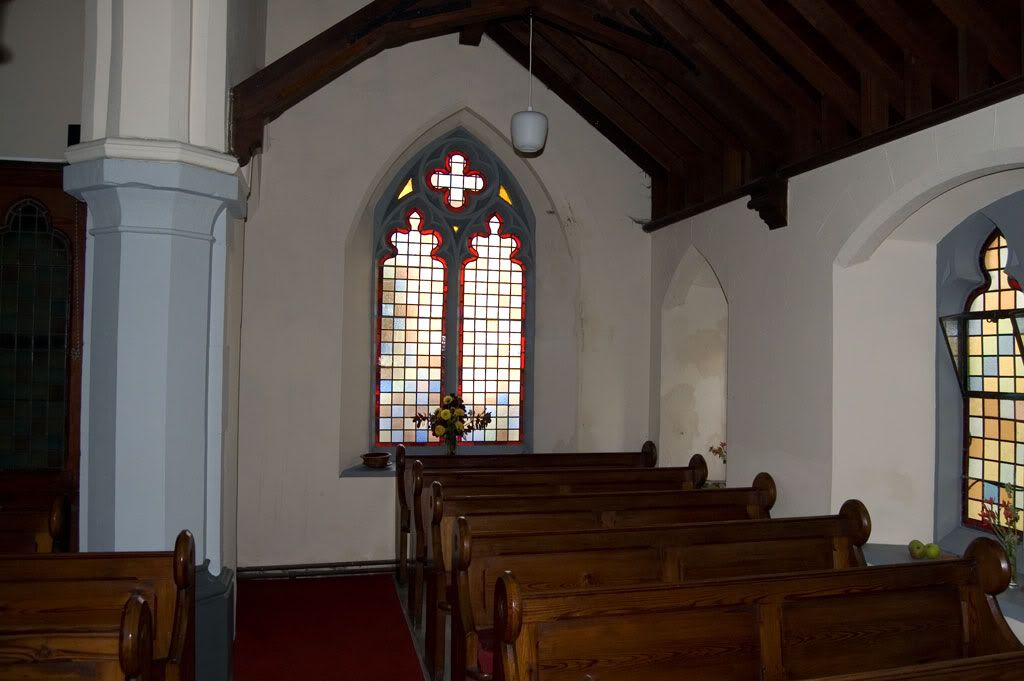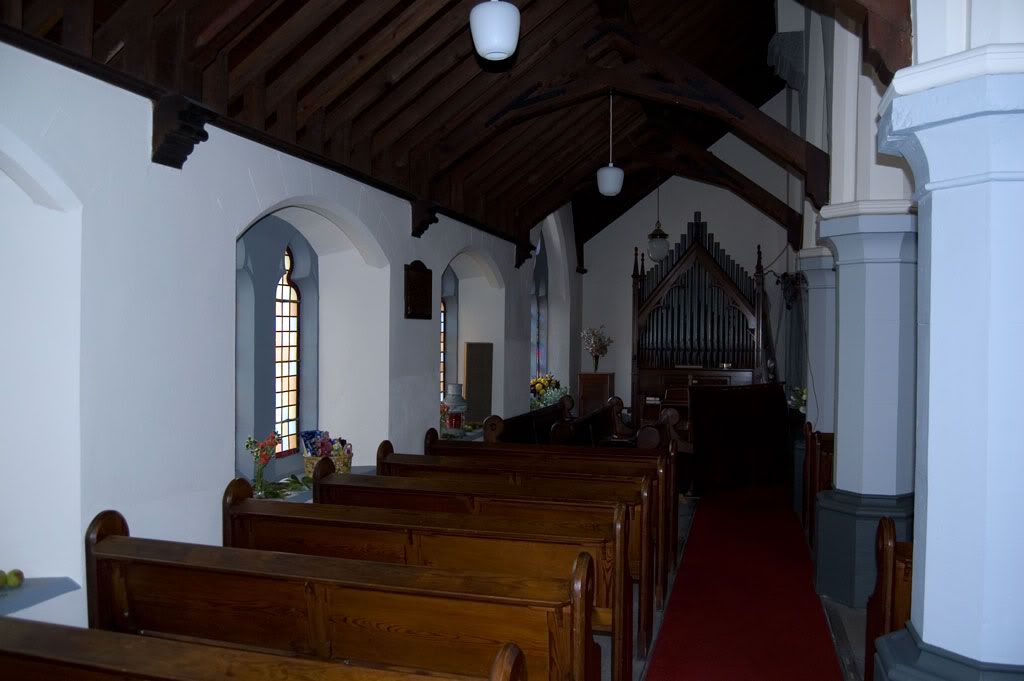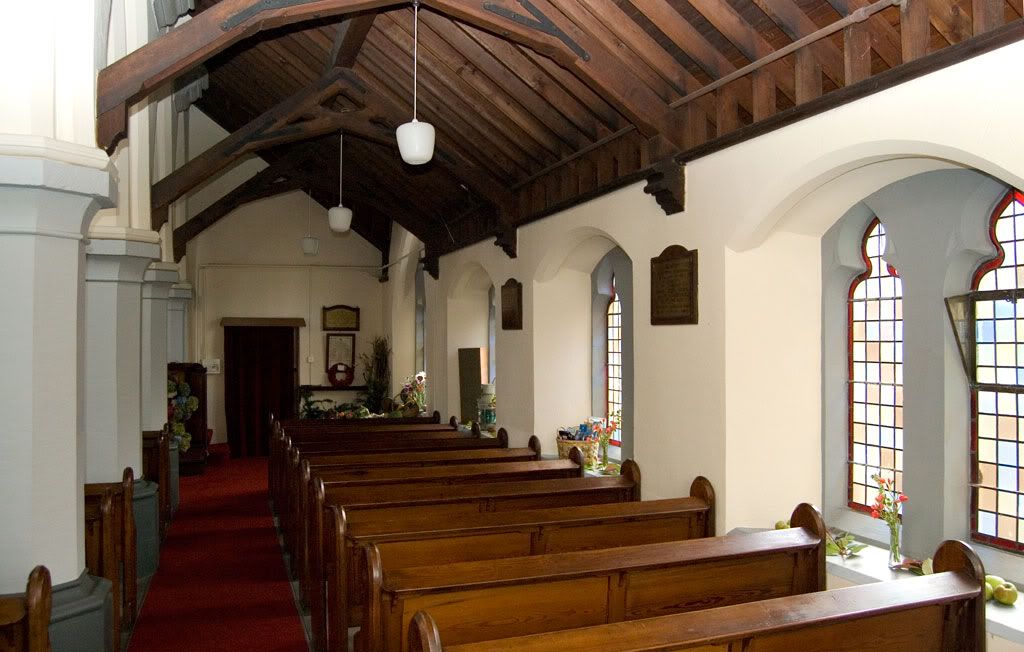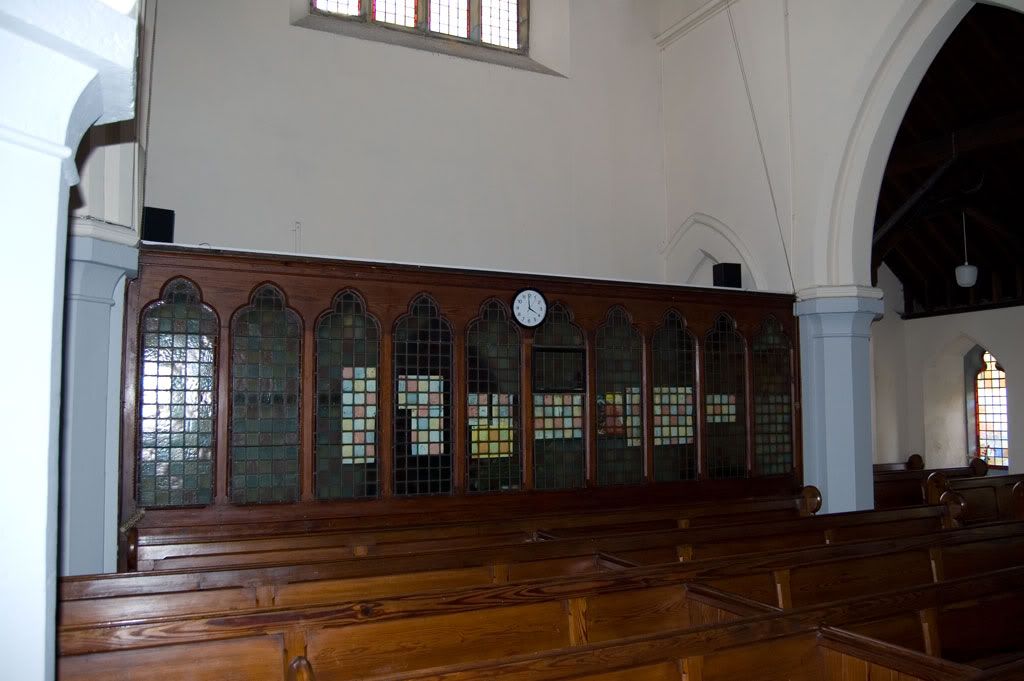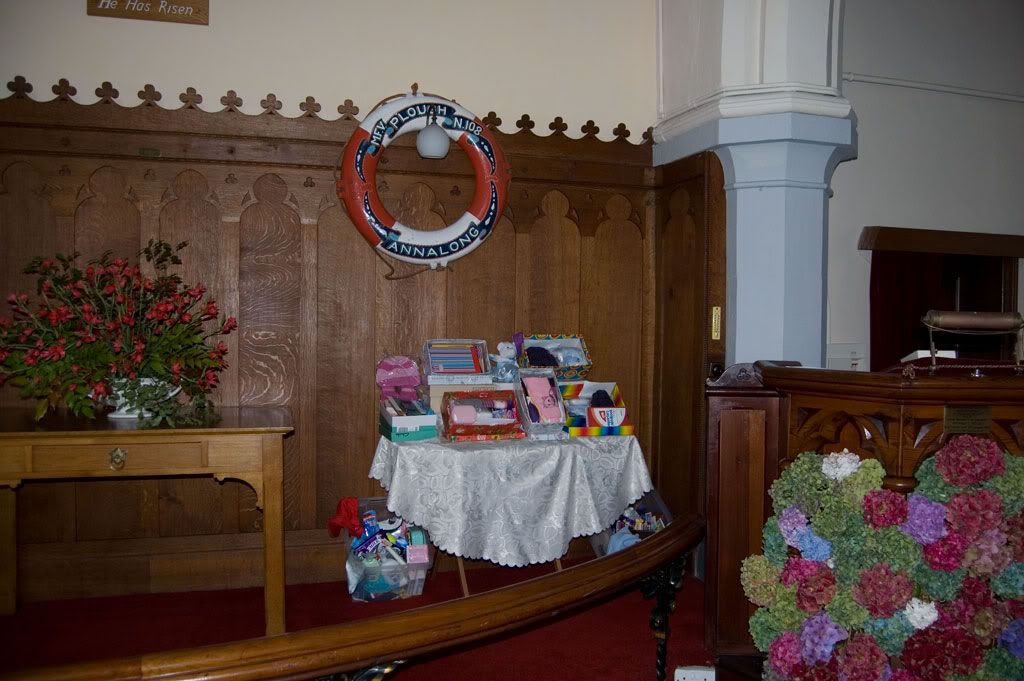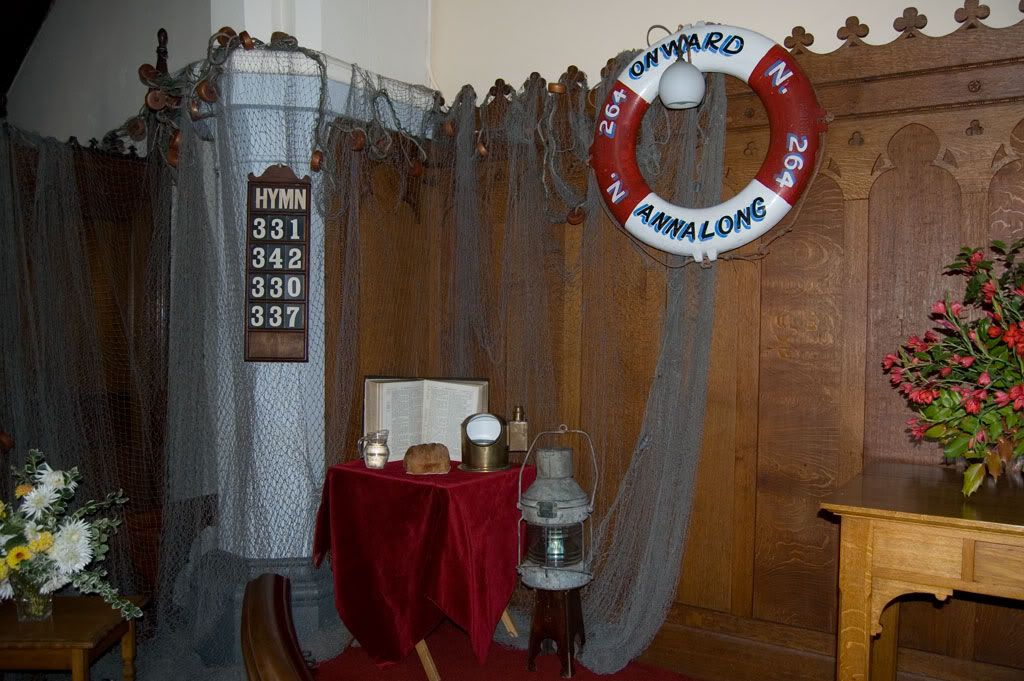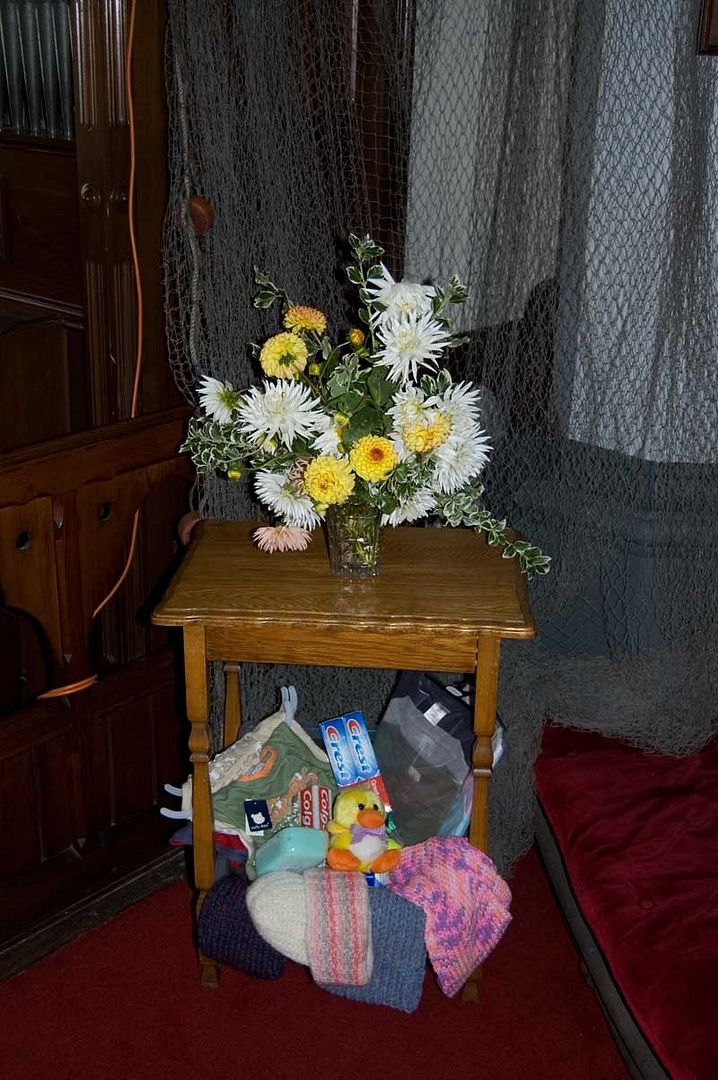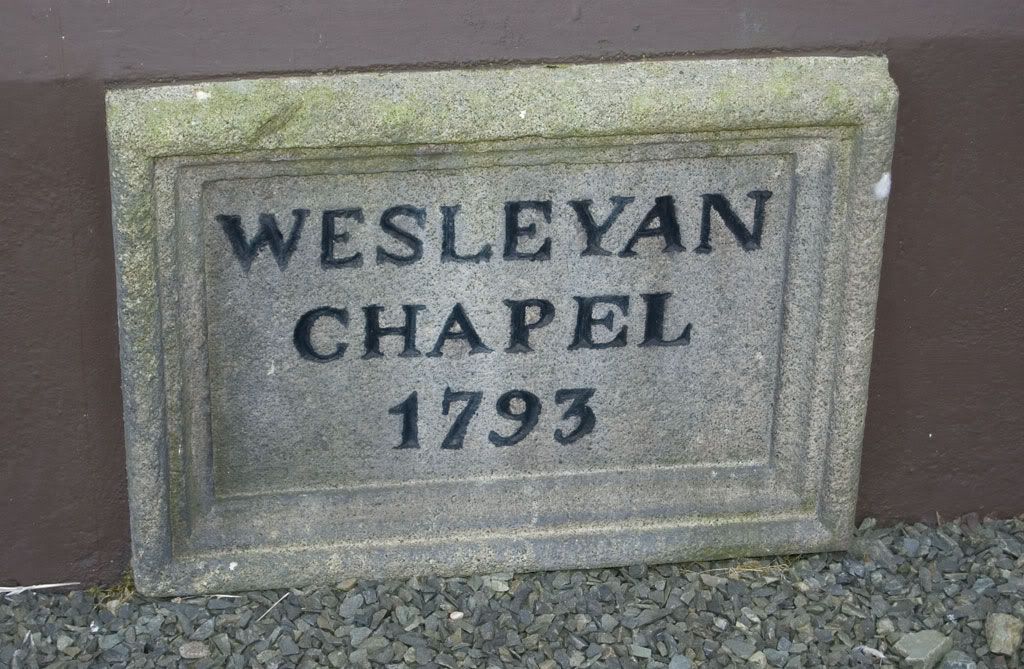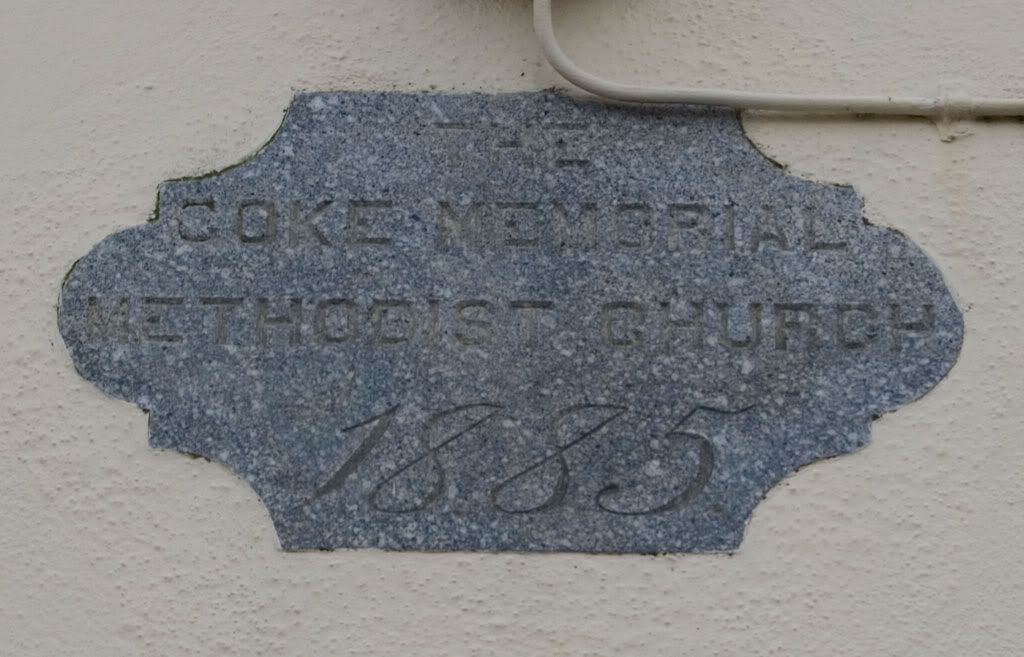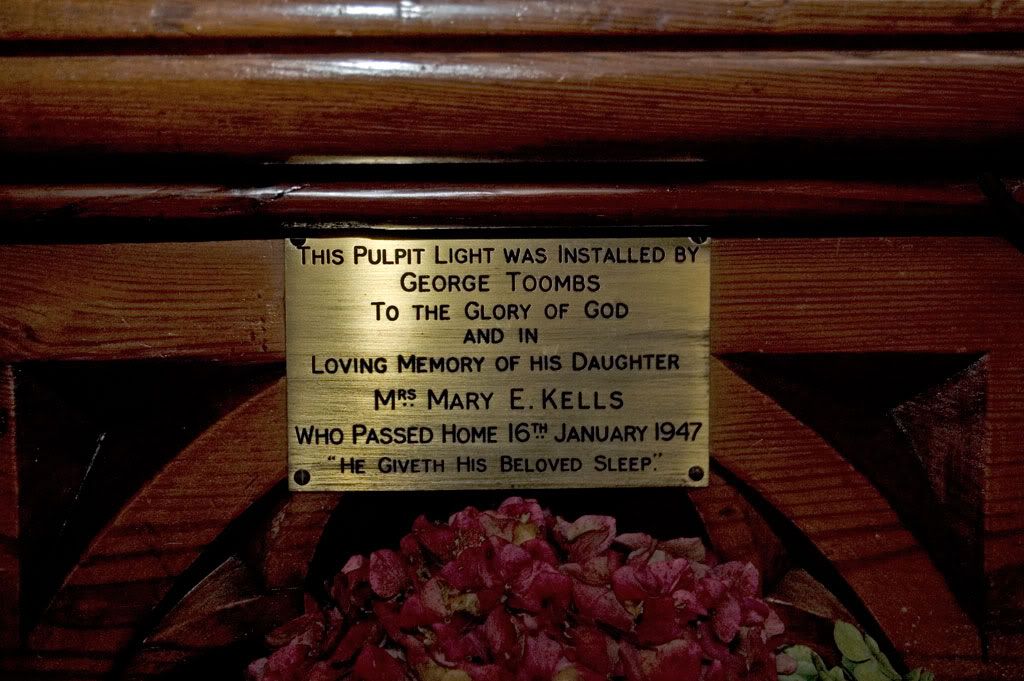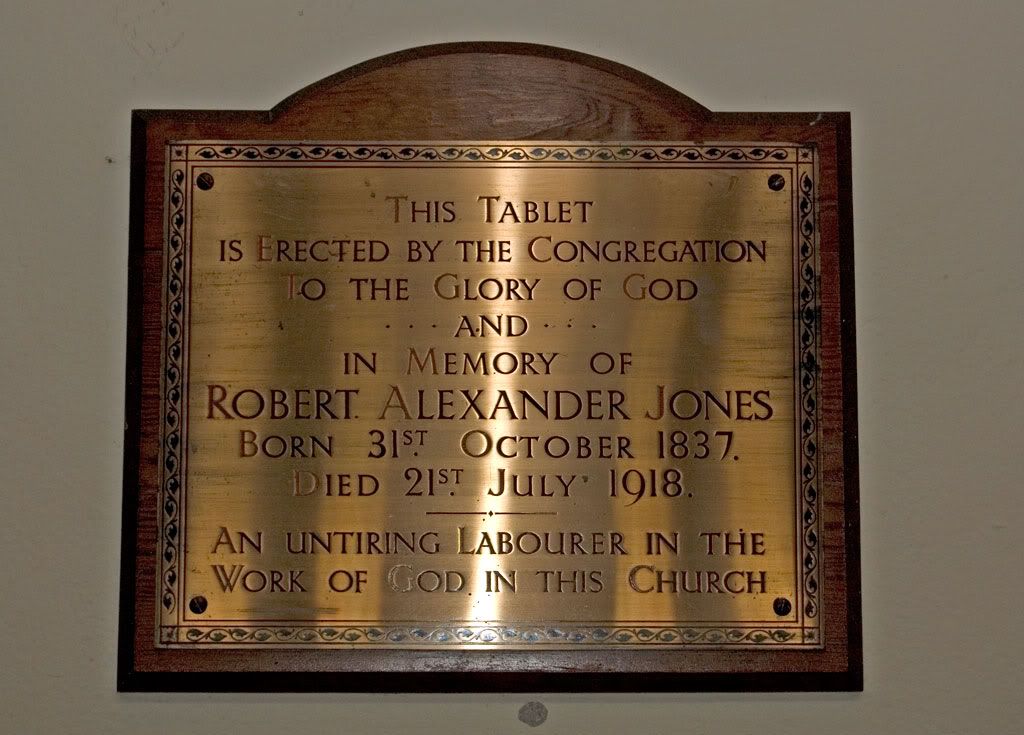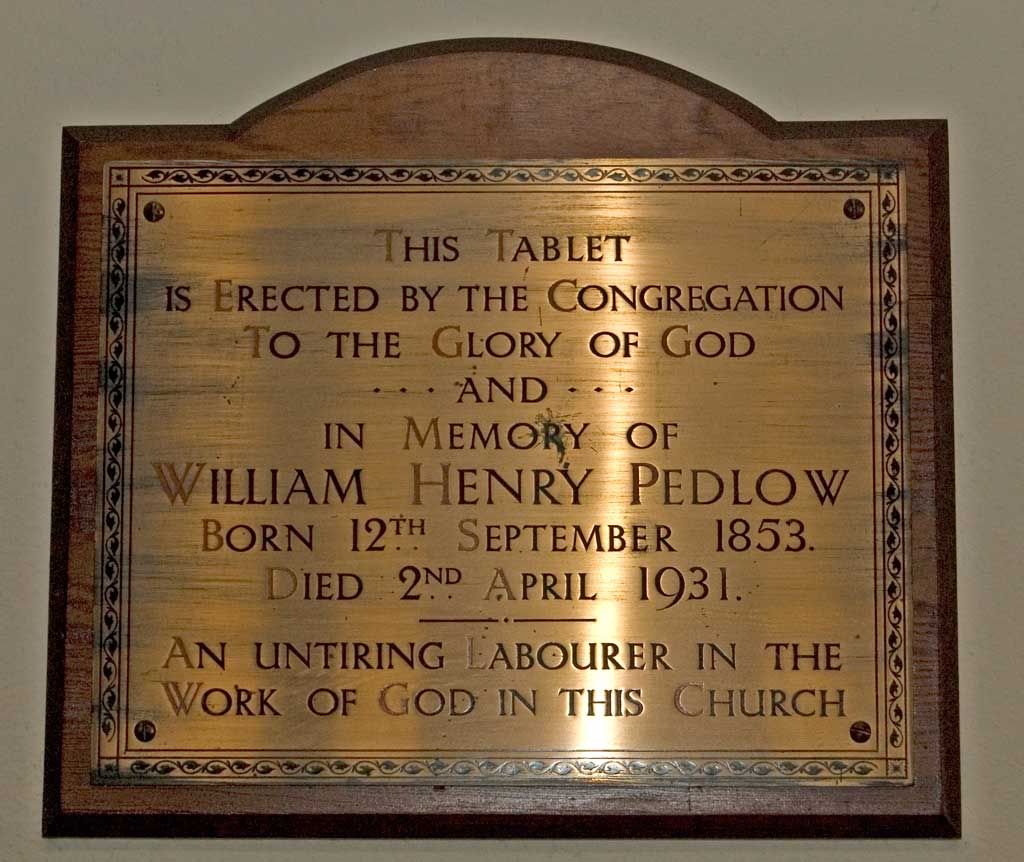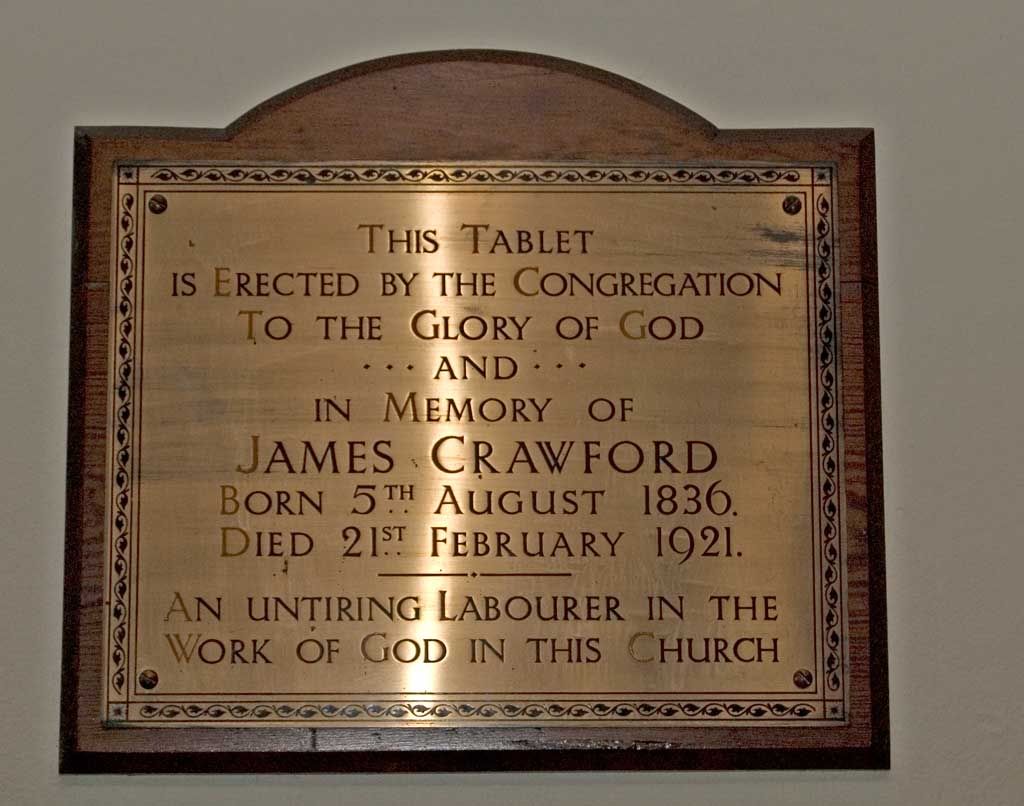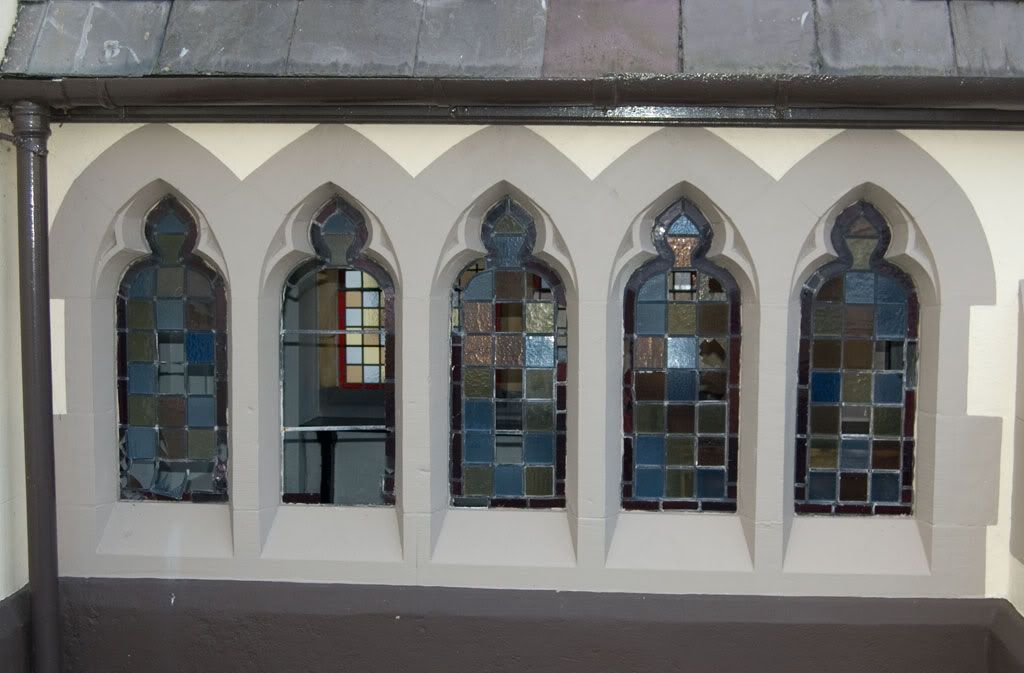 A sad sign of the times, it seems that the vandals can't leave church buildings alone.