Pictured at the launch of the 2017 festival: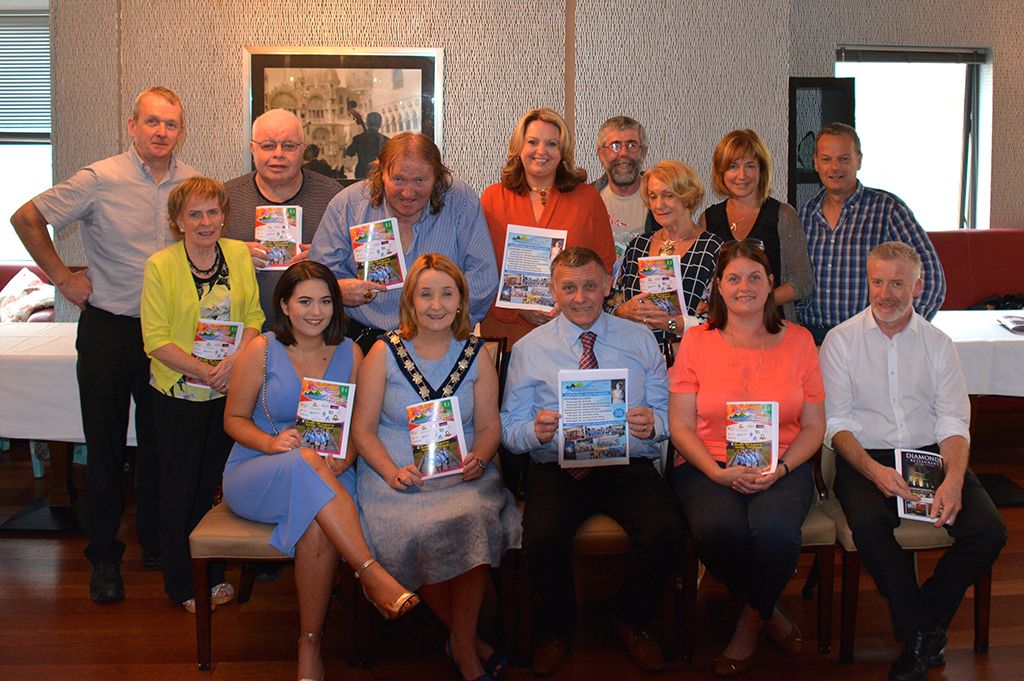 Committee members, Guests and Sponsors
Press Release:
28th Annual Maiden of the Mournes Festival
This summer Warrenpoint will become the ultimate tourist destination when it hosts the hugely anticipated 28th Annual Maiden of the Mournes Festival. Running from the 6th -13th August 2017, the festival opens with an old fair day in the Town Square. The Fair day highlights the best in local heritage and culture with demos, stalls, music and much more to create the perfect family day out. As part of the festival there will also be an explosive fireworks extravaganza, free on-street musical entertainment and a colourful and exciting closing parade.
The impressive week long line up has something for everyone. Thrill seekers can get their kicks from the It's a Knockout style "Festival Challenge". The musically minded will enjoy the free entertainment on the festival stage with Traditional Irish sets, Rock and Country Gigs, keeping the crowd entertained throughout the week. Family fun is also guaranteed with the return of the much loved Teddy Bears Picnic in Warrenpoint park.
Popular events in the Festival programme included again this year include the Jiving and Hand Ball Competitions and the Festival Grand Finale Firewalk. Also following from last year's success a Children's Special Needs Fun Day will be taking place in the Town Hall.
Battling it out for the ultimate prize of being crowned the 2017 Maiden of the Mournes is a mix of 9 local and international Maidens from across the USA, the Republic of Ireland and Northern Ireland.
Speaking at the official launch in the Balmoral Hotel, Festival Chairman Charlie Davis stressed that this year's programme of events would "truly captivate" the community. Mr Davis said "This year we've placed a strong focus on ensuring that there really is something for everyone". He added "none of this would be possible without the continued support of our sponsors and the community to whom we extend our sincere gratitude,"
This year the Festival explodes into life on Sunday 6th August kicking off with the Fair Day and musical entertainment in the Square. With more events being added daily it's a Festival that you simply can't miss.