The following pictures are three pieces commissioned from Cora Harrington in 1996. They are done in chalk and commemorate the old brigade of the (1) Jimmy heather era, (2) The Troubles and (3) the modern brigade. They are on display in Newry Fire Station. (Reproduced with the kind permission of Stephen McClelland)
[1]
December 1910. Mill, Wrights Printing Works and Newry Reporter. Fireman Fegan from Nicholson's Court was killed during the fire leaving a widow and five children.
[2]
This painting is entitled 'Troubled Times' it depicts a bomb explosion and fire at the building which is now the Sean Hollywood Arts Centre, it was a temporary tax office in 1972. The bombs went off around lunch time. Stephens father was the chief then and is seen in a typical pose in the centre of the picture pointing. He remembers being there as a very young lad and that it was scary seeing his dad disappear into the smoke filled building to check if all the people had got out, he re-emerged what seemed like a long time later and when he reached the bottom of the steps there was another almighty explosion in the building.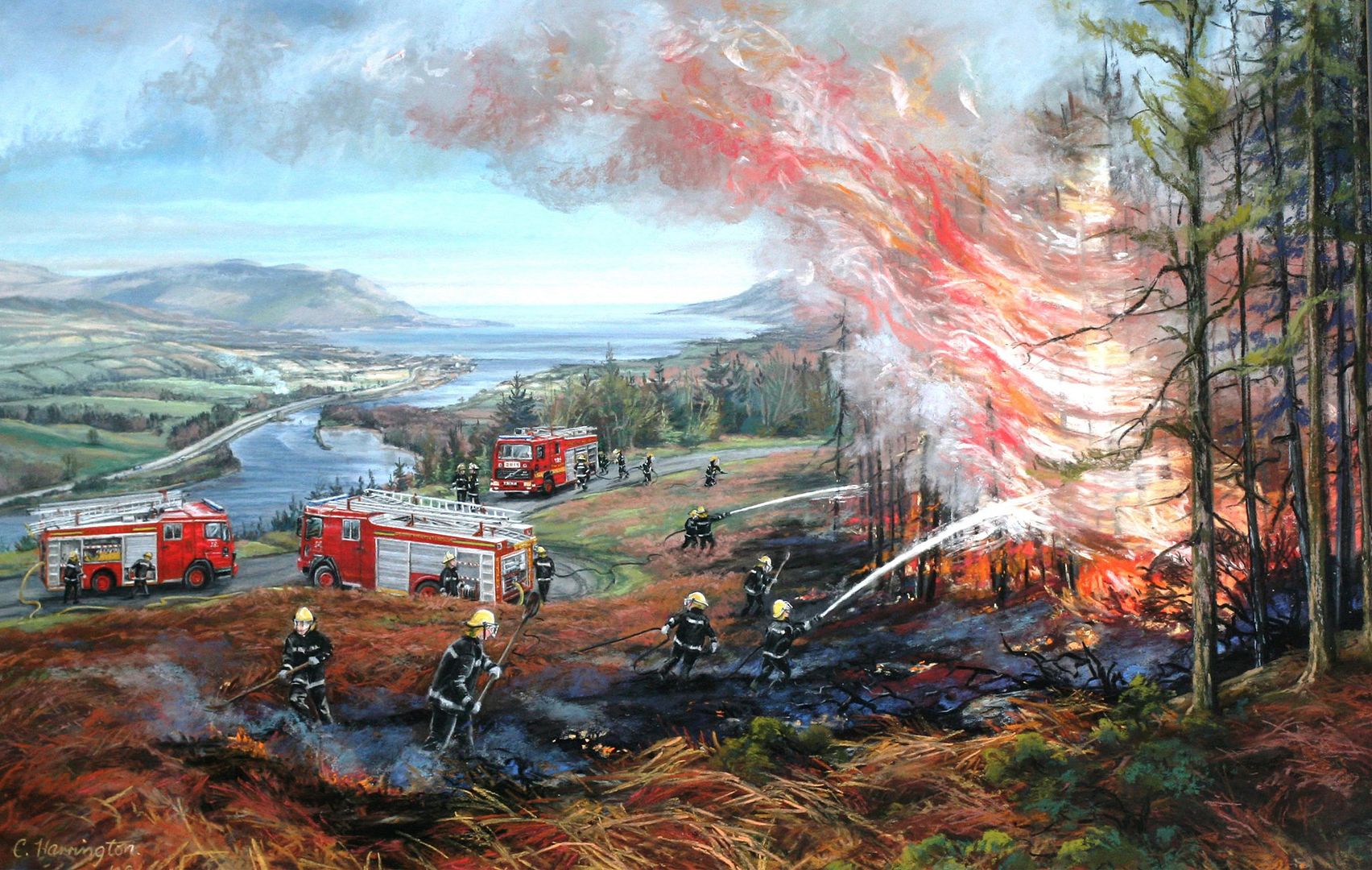 [3]
The third painting in the series is a typical gorse fire at the Flagstaff. If you look at this painting closely you will see a little puff of smoke about Narrow Water. That is a redirected call the point brigade are going to get on their way back to the station...