Here is a pic of the firemen waiting to move into the scene. We do owe all firemen so much for so many years of service.
For a second I thought that was MOH in the middle?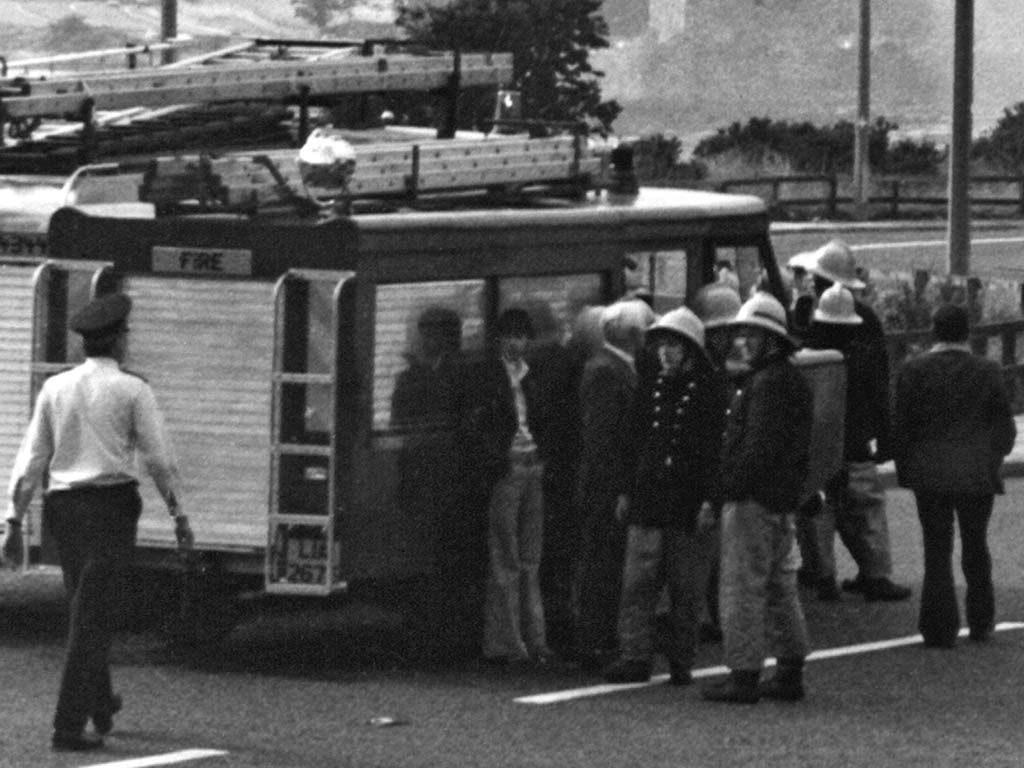 L-R Wessex helicopter, Gate house , Mini, Saracen Ambulance, Overturned Lorry, (on opposite carriageway) Lorry , Soldiers, Lorry. With burning straw on the shore, across the road and into the wood over the fence and wall. The tide carried straw up onto the beach for days afterwards.