Please forgive these being a bit pre year 2000. This is my first post.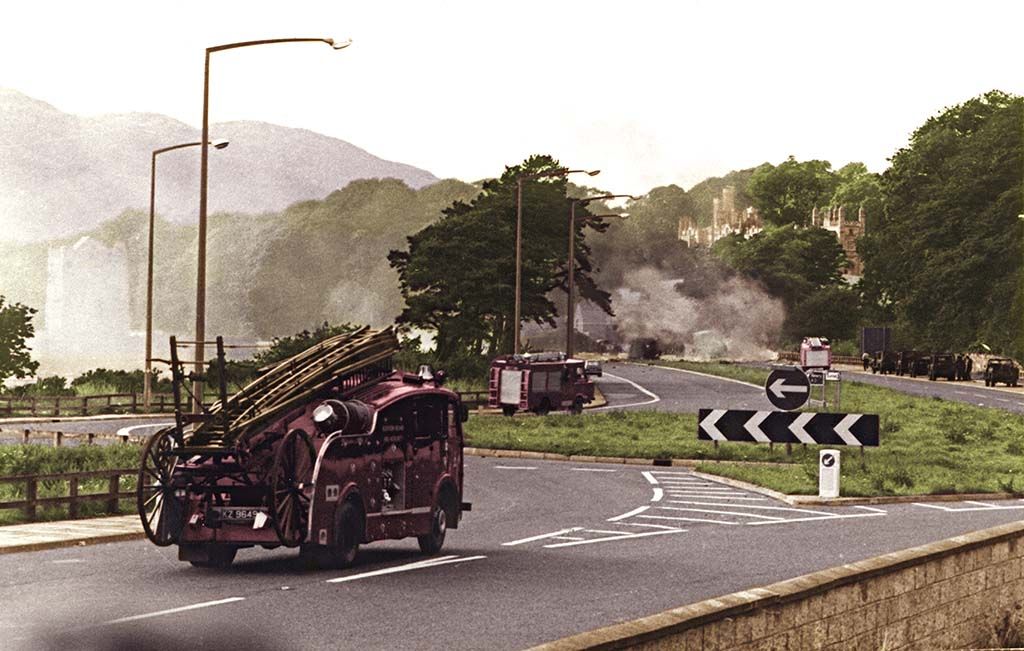 This is taken just before the second explosion as our Fire Service was just entering the scene. The old gate house can be seen behind the Wessex helicopter and Saracen ambulance.
I had a cheap Russian SLR camera fitted with a cheap East German 100mm lens, The film was good Ilford HP5 400 asa.
This is a colourised scan of a black and white print. I made a couple of green, one red and one straw toned layers in photo shop by moving the colour curves. Each layer was revealed to different extents using shadow masks.