Due to a very nasty flood one year, all the old log books (daily records) from the baths were destroyed except for one. This book, covering the season from 1957 to 1958 is full of interesting little snippets of information and indeed some observations of life as it went on back then by our very own Mr Paul McAvoy. By his own admission some of the writing is hard to decipher, but Paul himself sat down a few years ago and typed out some of the more interesting bits of information from the book.
So, here we present to you a few scans of the pages from the book and below those I have scanned in Paul's notes for you all to read.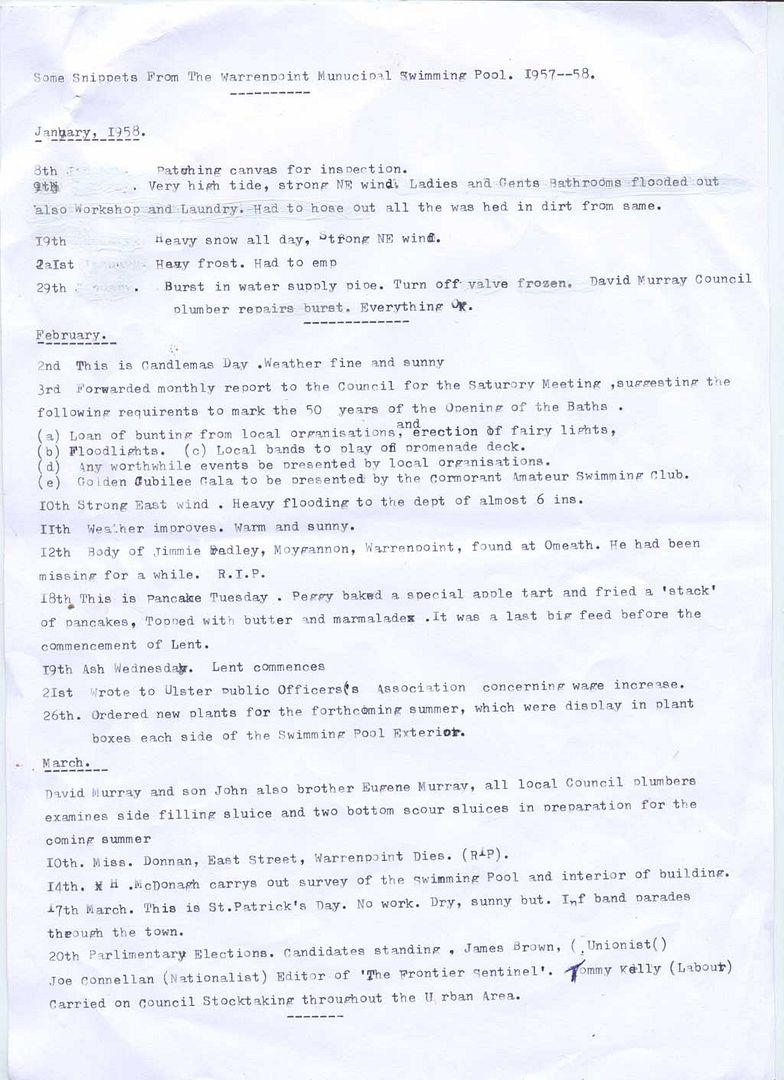 Once again my thanks to Paul McAvoy for allowing us to see this book.