Hi everyone. My name is Paul Joseph Murray. I've started tracing my roots. I'm meeting some lovely people and family members related to me. I decided a forum would be in order so we could all share our stories. Emma Redmond of Dublin prompted me actually.
My father was Paul Joseph Murray. His father was Herbert W Murray:
"WILLIAM
SPENCER MURRAY" was baptised WILLIAM HERBERT MURRAY"
William Herbert
went by the name of Herbert W Murray. He immigrated from Newry to
Montreal, where he attended grade school. He is discussed in greater
detail in another document."
Herbert was the son of Hugh Murray whose father was Captain Joseph Murray of Newry.
I will upload a census form from 1920 showing Herb W and family living in Rochester NY USA. That's where I grew up.
Would love to hear from you. Please pass the forum address around.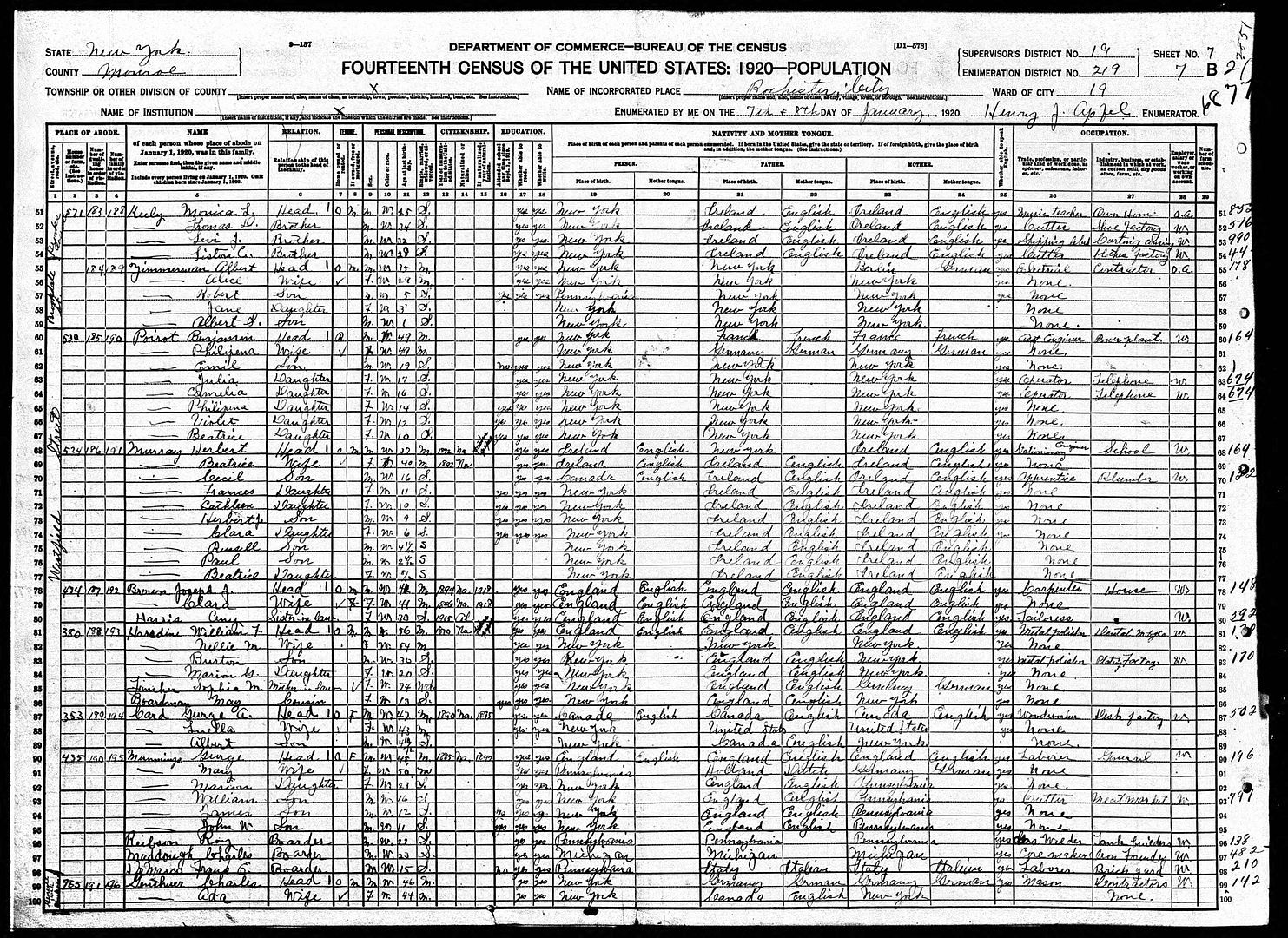 Click to enlarge