candidate wrote:
[
Thank you for your reply, actually we had three, my two brothers got smaller ones each and I the larger one, which is a view of the south across the lough, I would think from a bit east of Rostrevor. It is 14"x19" and framed 22"x28". He I think sold them to my mum and dad for mum thinks £15 in 1955/56 as he needed some tyres for his car, he said.
Har! He was a good provider for his family, had a car and radio before many in the Mournes, but not infrequently through the barter system. It was not unusual for him to return from a sketching trip into the Mournes with a box of eggs, or chickens.
During WW2 he had a government job visiting remote hill farmers in the Mournes, determining their eligability for a government grant. Of course in the car were his easal and sketch pads. Someone later asked him, "how did you determine who was eligable?"
He replied, "Simple, I approved everyone!"
...
Is the scene you have similar to the attached?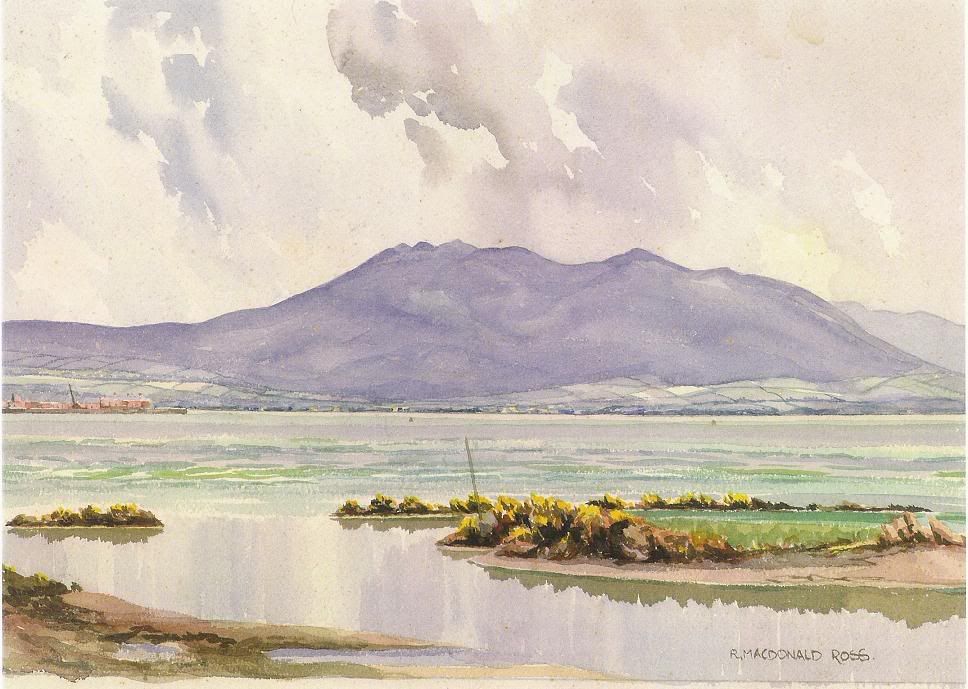 Donald.