This photo was taken in 1991 on a trip to Austria. It is the cemetery in Hallstatt, a beautiful little village on Lake Hallstatt. Due to the shortage of land for burials, each grave was "rented" for a period of 10 years, after which the family removed the remains & transferred them to the ossuary which was on view to the public.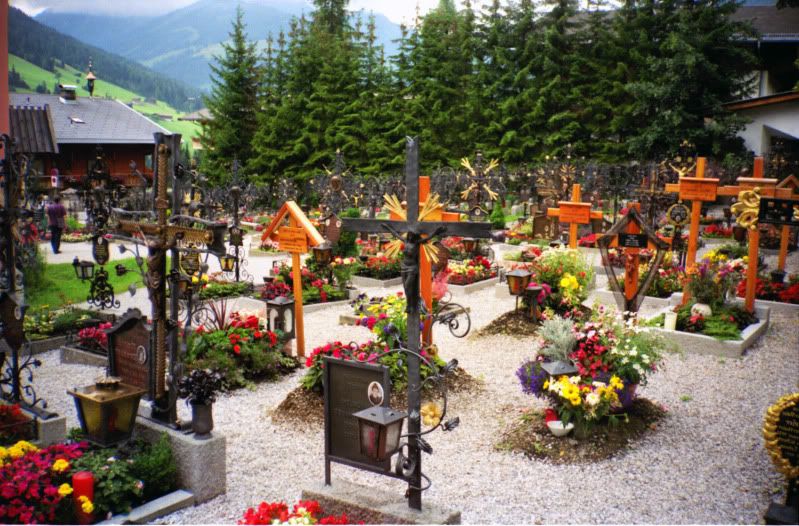 If you are squeamish don't scroll down....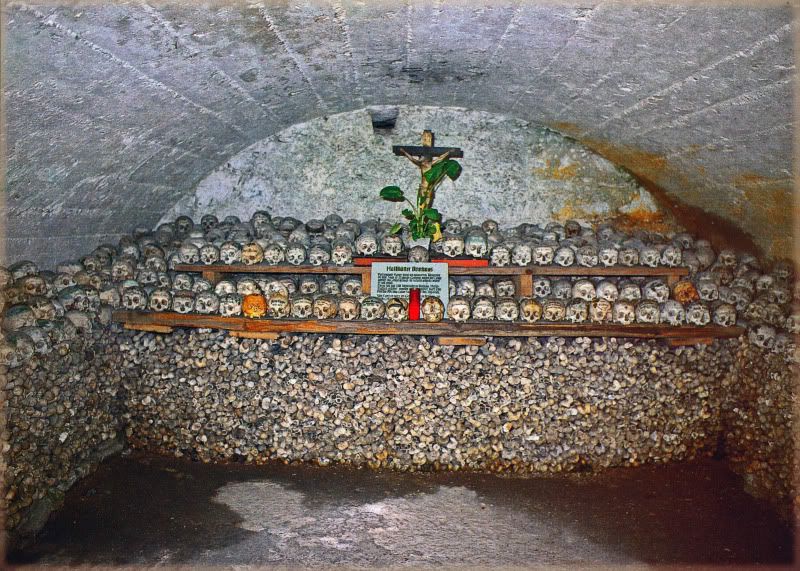 Thankfully, since our visit the practice has been discontinued, owing to the increase in the number of cremations in the area. "Rest In Peace" can now truly be said.