After seeing a small mention of the band in the Newry Reporter, I decided I might as well do a little research into the band that my family was involved in.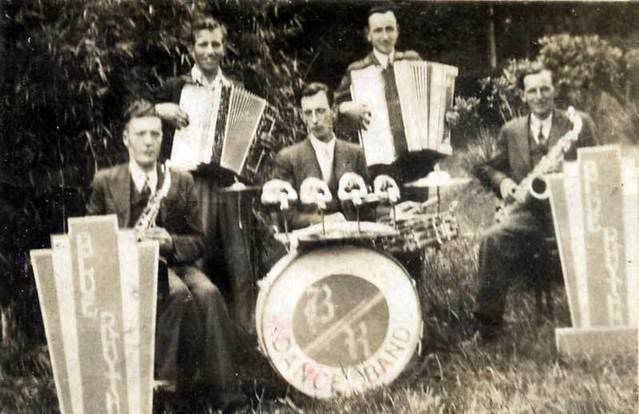 The band played in numerous dance halls and venues across Ireland. Starting before the war and continuing long after it before ending around the start of the 60's. Among the places played were Belfast Castle, Brookeborough, Mount Stewart and locally in Newry and Warrenpoint town halls as well as many of the local hotels such as the Great Northern and Ballyedmond hotels and across the border in the Ballymascanlon hotel.
They also played in the American bases at Ballyedmond and further afield, and would often take some home baked cakes and buns etc out to the troops, and in return would receive chocolate and nylons. (And occasionally some rather strong booze) :)
They travelled to most venues in an Austin 16 car complete with running boards and "dicky seats" inside, so upwards of 8 members could fit into one car, although occasionally two cars would be used. The Austin 16 was also used as a Taxi during the day. It is also known that occasionally the band would go out on a Friday night to play, and not come home again until Sunday morning, much to the frustration of the wives, mothers and girlfriends.
Some Members of the band were:
Joe McCabe - Drums and percussion
Billy McCabe - Accordion
Freddie McCabe - Saxophone
Jack McComisky - Saxophone
Harry Heather - Piano
Noel Dowd - Vocals
Jackie McComisky - Clarinet
Jimmy Crawford - Banjo
Along the years many others played in the band, among them were Jimmy Burns and Gregory McCabe, and if anybody reading this can fill in any blanks, please do so.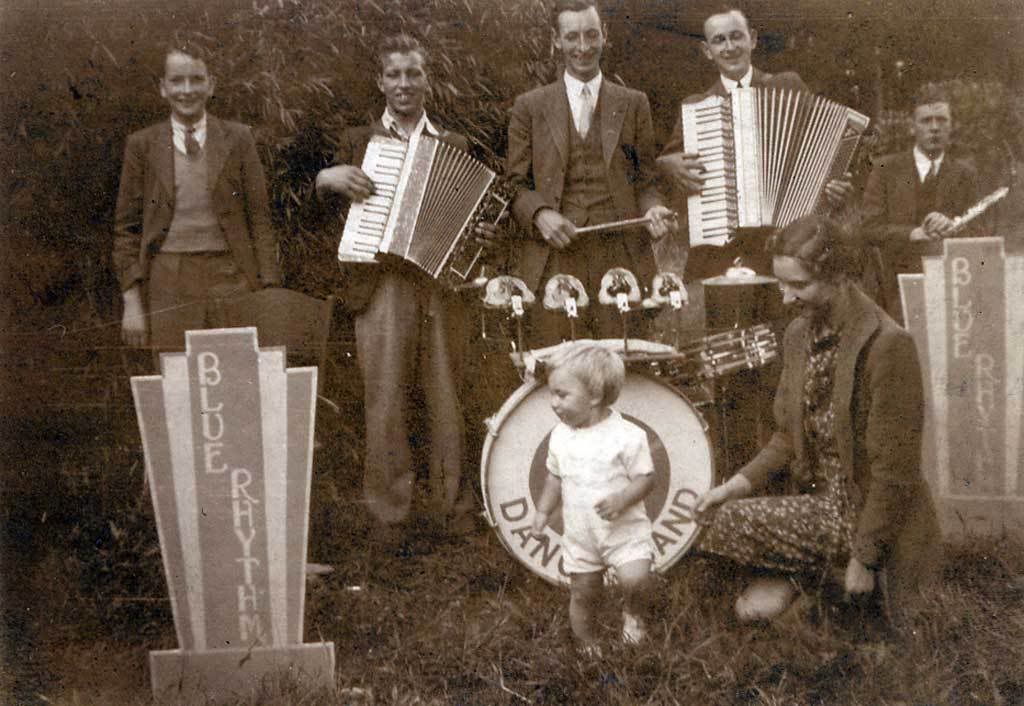 The picture shows Noel & Jack Dowd, Billy and Joe McCabe, Jack McComisky, my grandmother Sadie McCabe and the toddler is my late uncle Raymond, (Joe and Sadie's child) who sadly died very young of Meningitis.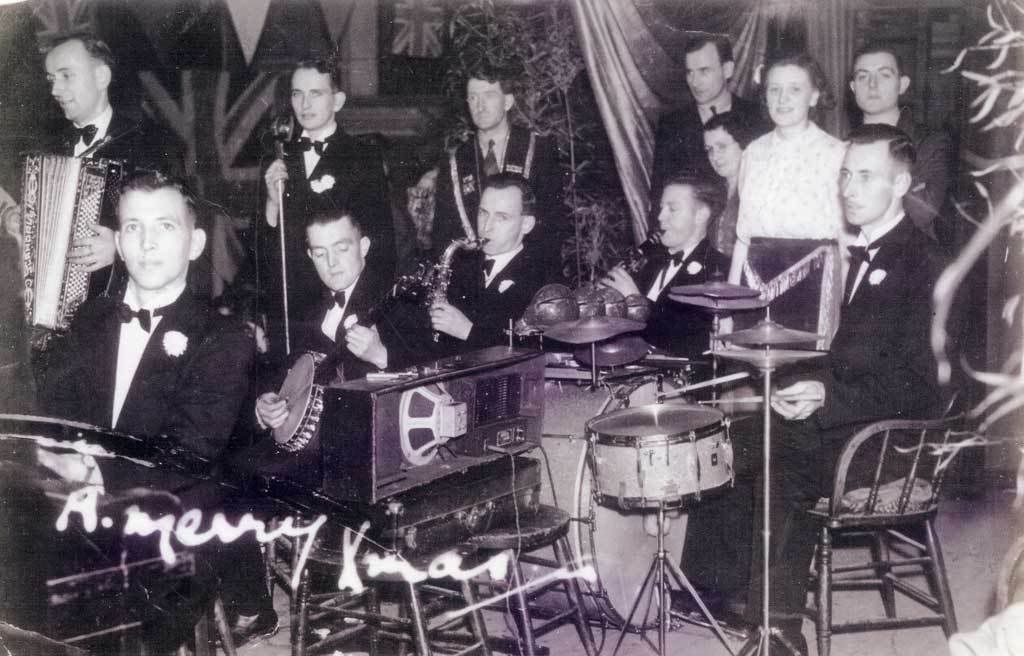 Now... I am not 100% sure where that was taken, I can see a lot of faces I Know and one or 2 I don't