Photo from "pointman"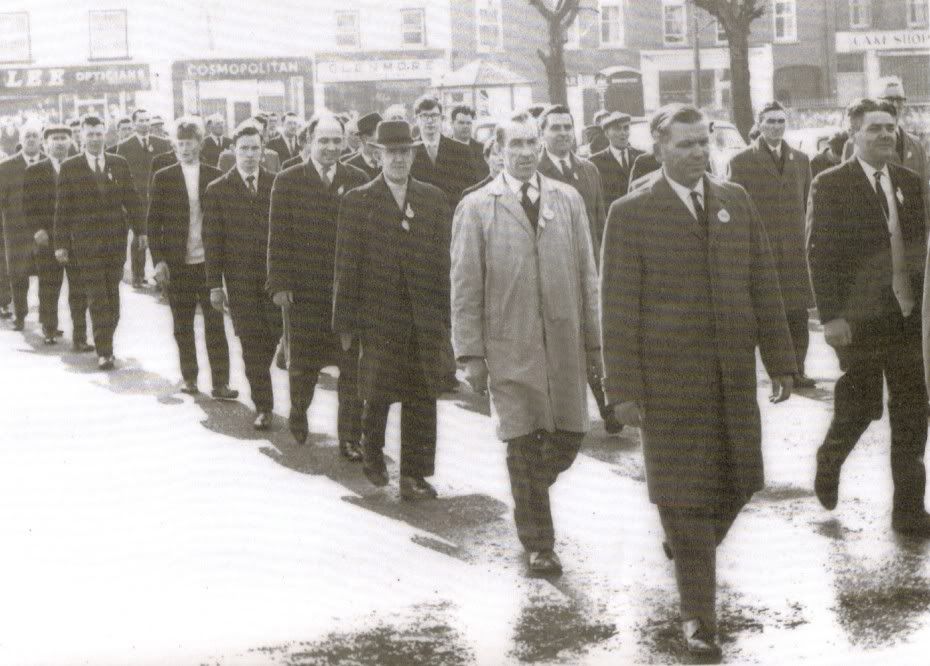 (info from "dukestreet")
Row nearest camera,-Paddy Daly;Patsy O'Neill;Danny O'Neill;Ted Bradley;Pat O'Hare;Peadar Ryan;Paddy McManus;Jemsie McGivern;Emmet McGivern.
Others-Jimmy O'Hanlon;Barney Carr;Willy Gallagher;Tommy Magill;Liam O'Hare;Patsy McGuinness;Frank O'Hare;Jimmy Devlin;Frank Caldwell(?); John McCoy(?) Sean Dougan.
I have a notion this may have been The 1966 Easter Commemeration parade, but I can't confirm it.
(info from "dukestreet")
Back L-r, John McAleenan, Barney Hanna, Harry Heatley, Brian Henry, Andrew Tohill.
Third row L-r, Malachy Burns, Pat (?) Byrnes, Peter Kelly, Tommy MaGill, Hugh Rooney, Maurice Gallagher, Brian McLoughlin, Jimmy Caulfield.
Second row L-r, Vincent Dinsmore, Raymond Magee, Dickie McGuigan, Philip Carr, Micheal Hourican, Jim O'Hanlon, Fintan McGreevey, Seamus Carr, Packy O'Loughlin, Teddy McNeill.
Front row L-r, Martin Hourican, Eunan Crawford, Jimmy Burns, Harry O'Loughlin, Billy McLoughlin, Matt Doran, Derek McKinley, Billy McKinley, Hughie MaGill, John McShane, John Rooney.
I would take a guess and say this photo was taken about the mid-50's.
INF march 1928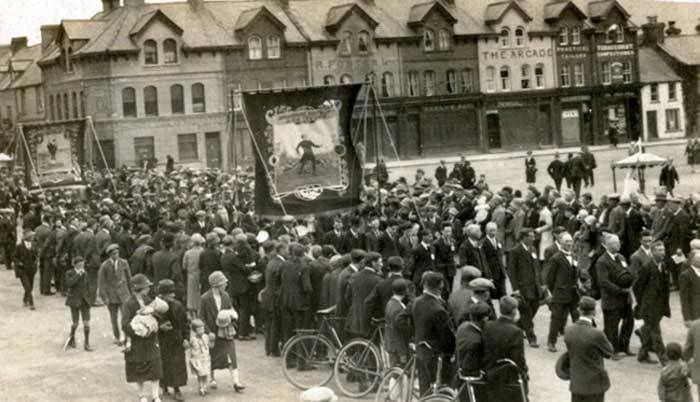 Parade in 1962