I have borrowed these pictures from the St Peters bands website, mainly to show the buildings
I am sure some of you can name the bandsmen, but as usual i am more interested in the background
In this picture taken in the early 80's you can see the shops at St Davids buildings (the Alexandria) From left to right there is Maurice Warburtons jewellers, the entrance to the flats, Paddy Higgins clothes shop and McCanns bakery.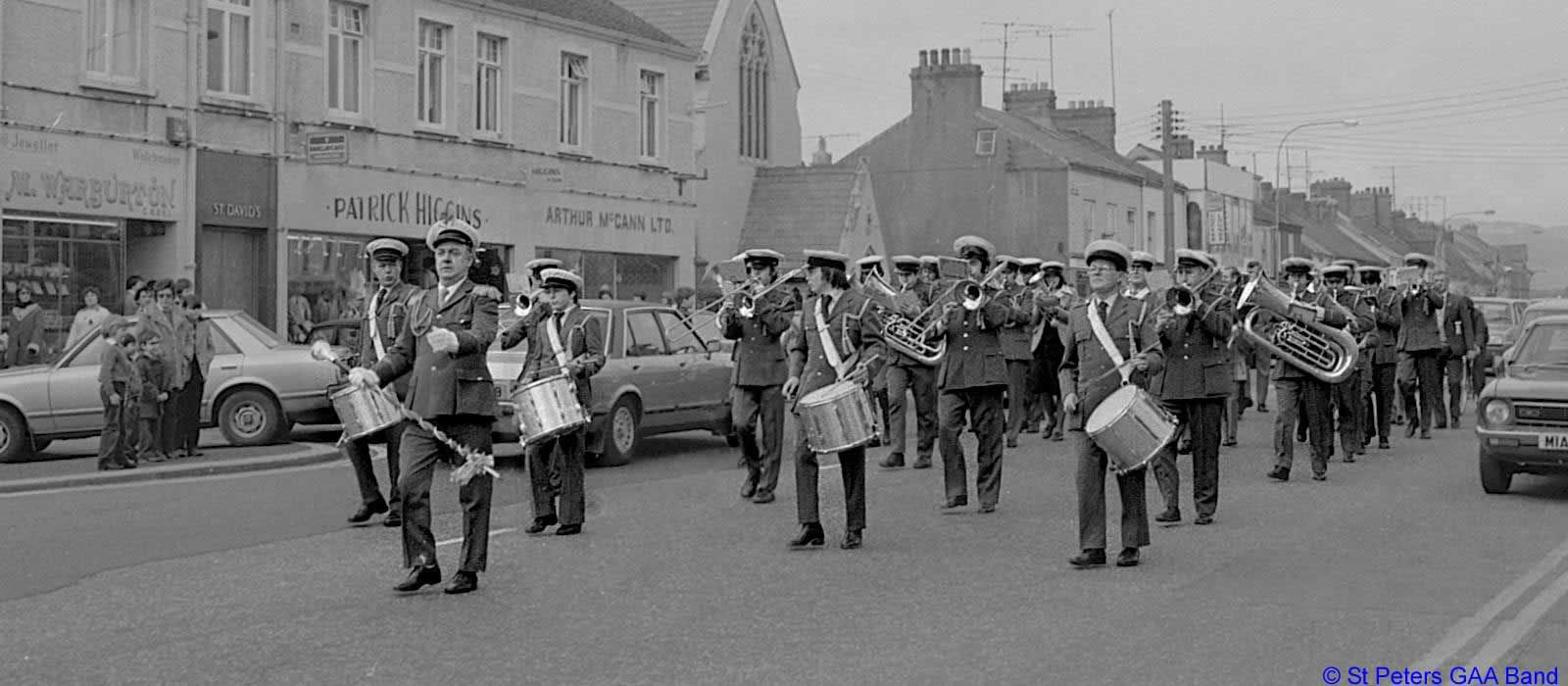 In this picture again from the early 80's, numbers 1 - 17 of church street can be seen.
No 1 - Atkinson's (the dole office as it was then)
No 3 - Empty but due to open in the next year or so as "Visions" video library and electronics shop.
No 5 - Paddy Magill's petrol station.
No 7 - May Crawford's shop
No 9 - The post office run at that time by the Simpson family - I joined as a postman the next year
No 11 - Jones (Murphy's) Chemist
No 13 - McClorey & Sherry's hardware store
No 15 - John Beggs bakery
No 17 - O'Hare's clothes shop
No 19 - (not in picture) the milestone stores (later Dunne's)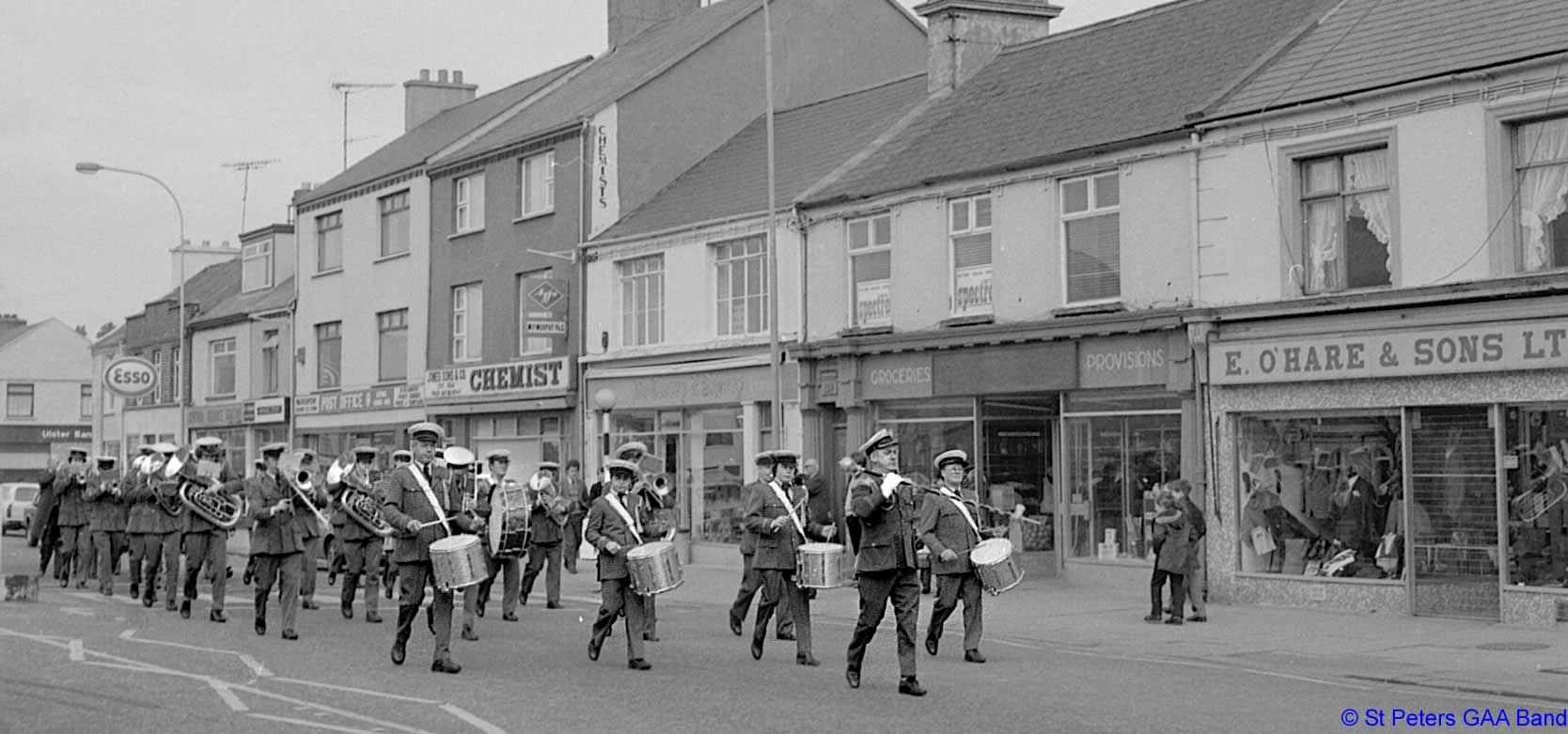 This one from the 1990's is not as clear but in the background you can see:
The Ship bar (Frankie McDonald)
The Burger King (run by the Parr family I think at that time?)
Not sure of the next one, it was a car accessories shop at one time?
I think the Restaurant was called the coffee pot?
and finally Connelly's shop.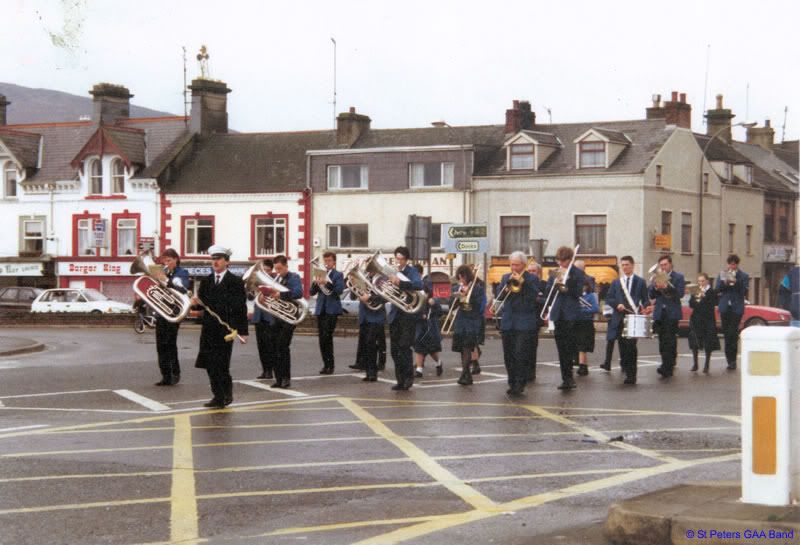 all gone now.