I had already posted a couple of pictures of my old cars (they are all in here somewhere) but since it was mentioned in another thread I thought we could stick any pictures and/or memories we have of our former pride and joy's in here. You can post anything vehicle related that you owned, or indeed your family owned. I will impose a cut off date of 1990 so we can keep it fairly clear of shiny modern stuff (although I am sure some people may view anything after 1960 as modern
)
So... in order (for once)
This is not an actual picture of the car, (I don't have any)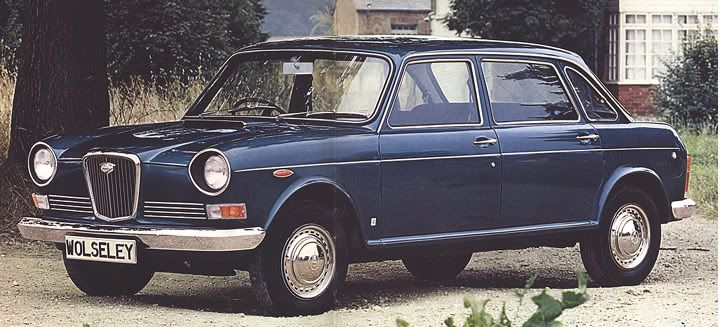 Granddad's Wolseley 6
Used as a taxi, and general runaround for years until the power steering pump broke, and we could not get another one then along came:
(Again not an actual picture)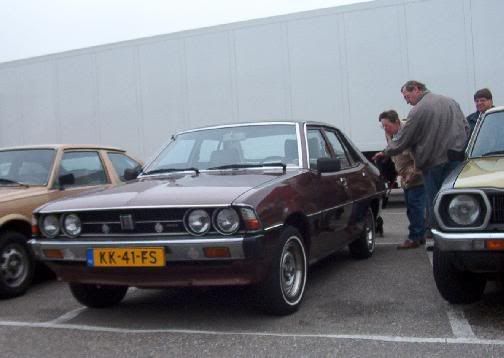 1979 Colt Sigma/Galant
Ours was a light metallic bronze colour, with a tan vinyl roof a lovely machine, complete with reclining back seat - only I was too young an innocent in those days to have know what use that would have been
1980 Toyota Carina estate
(picture pending)
The above were family cars, my own were these 3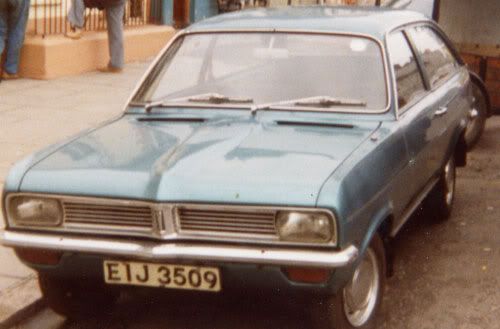 my first ever car
a 1973 1.3L Vauxhall Viva estate that I learned to drive in, bought in 1980 for the princely sum of £300.
That thing went everywhere that we could think of. It's most frequent trip was a weekly run to the Coach in Banbridge, with (usually) 6 in it - somebody would have squeezed into the space behind the back seat - seat belts? safety first? not in those days
0-60 time of about 5 miles (seriously) you put your foot down as soon as you hit the carriageway, and by the time you reached the training centre, you would be doing 60
It's engine blew up one day on a trip to Newry with Rory and Conla and it got scrapped a while later.
And then came this: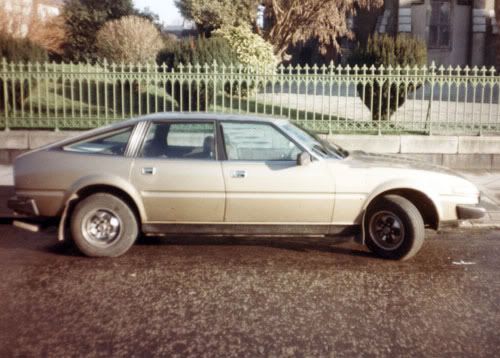 1979 Rover SD1 V8 (first of a long line of SD1's I owned between 1983 and 1996)
Also used as a taxi from time to time, it was used on the airport runs the time the Dredger was in the point in the early 80's As I mention above, this was the first in a long line of SD1's in the years after it I had many different ones, and would love one now - except all the good ones are now deemed as classics, and hard to get.
and finally: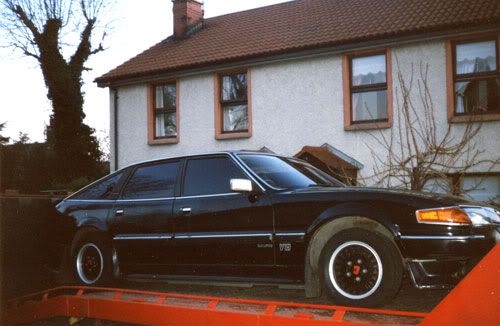 the last V8 (otherwise known as the "Batmobile")
I should never have sold that car
First car in the town to have Limo black tinted windows, yes I started off the tinted window craze - sorry about that
Drove the beastie (and if you ever sat in it you would know why it was called the beastie) for 3 years and then one day Mr MOT man told me to take the tints out as they were illegal. Despite having passed it for the last 4 or 5 years running with them installed. Anyway, things went a bit pear shaped in ones life at that time, and it eventually had to go, but I know it went to a good home
Cars after that one are too modern to be included