These pictures are part of a selection I have received from a new forum member "Biggles" living in England who's grandparents were Kathleen and Albert Rigby, of Great Georges Street (later Lower Dromore road) they were taken by himself and his brother in August 1964, and show life as it was then in and around the train station including some of the last days of the railway.
Please note all the pictures you see are indeed copyright to the owner(s) and we have seen some of them on other sites with the copyright watermark removed, may I just remind everyone that while we don't mind others sharing the pictures, at the very least leave the copyright marks on or mention where they came from
U class (1947) No68 "Down" (ex GNRI No 205) Scrapped May 21st 1965 photographed platform 1 Warrenpoint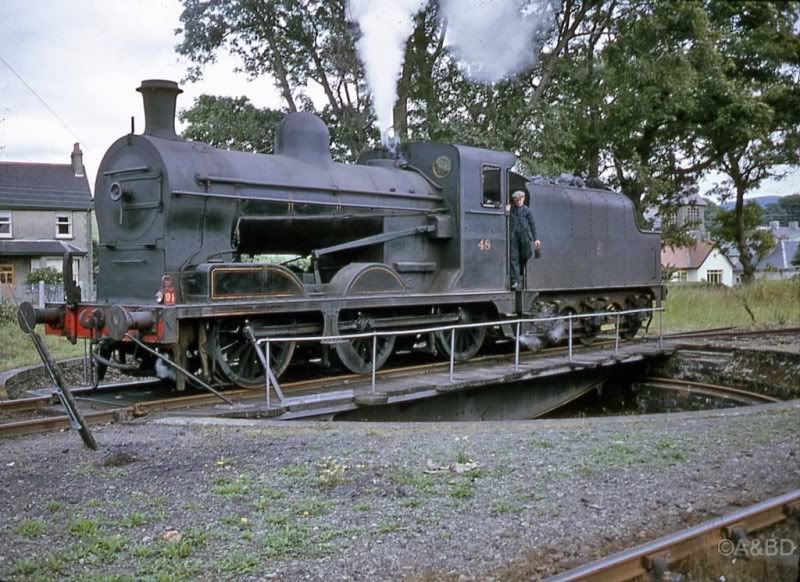 UG No 48 in UTA Black livery, lined cream and red on the turntable at Warrenpoint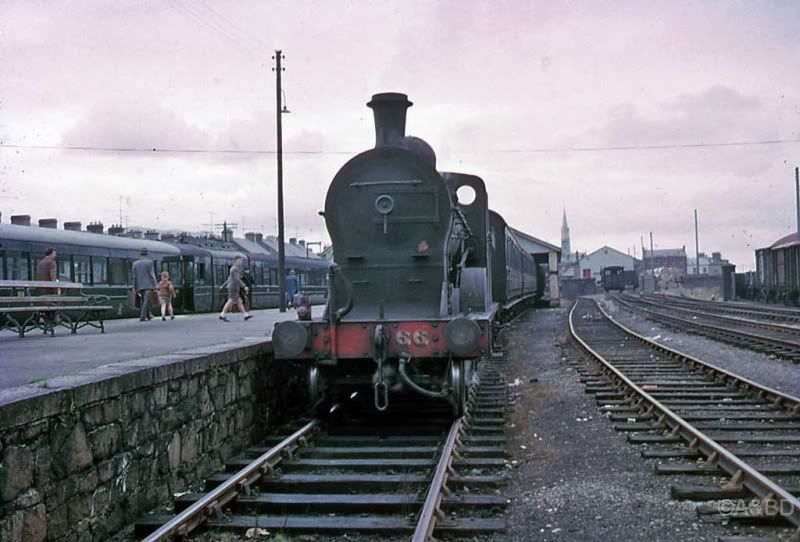 No 66 at platform 1. goods shed behind guards van, siding to the docks at the right
"Jeep" no 1 (loco class WT, ex N.C.C. built 1946-1950) with Peter Rodgers, shunter at Warrenpoint
Warrenpoint Station
The end of the line
beyond the "Dow Mac" crossing summer 1965
The lifting rail-head beyond Dow Mac, with the tractor used to tow the released lengths of rail to stockpiles. The man in the tweed jacket is believed to be the scrap contractor John Eastwood. the entire line to Goraghwood was sold for £30,000.
Thats just a taster, there are at least another 40 or so pictures in this collection.