From the National Library of Ireland's collection
Background and close-ups from this photo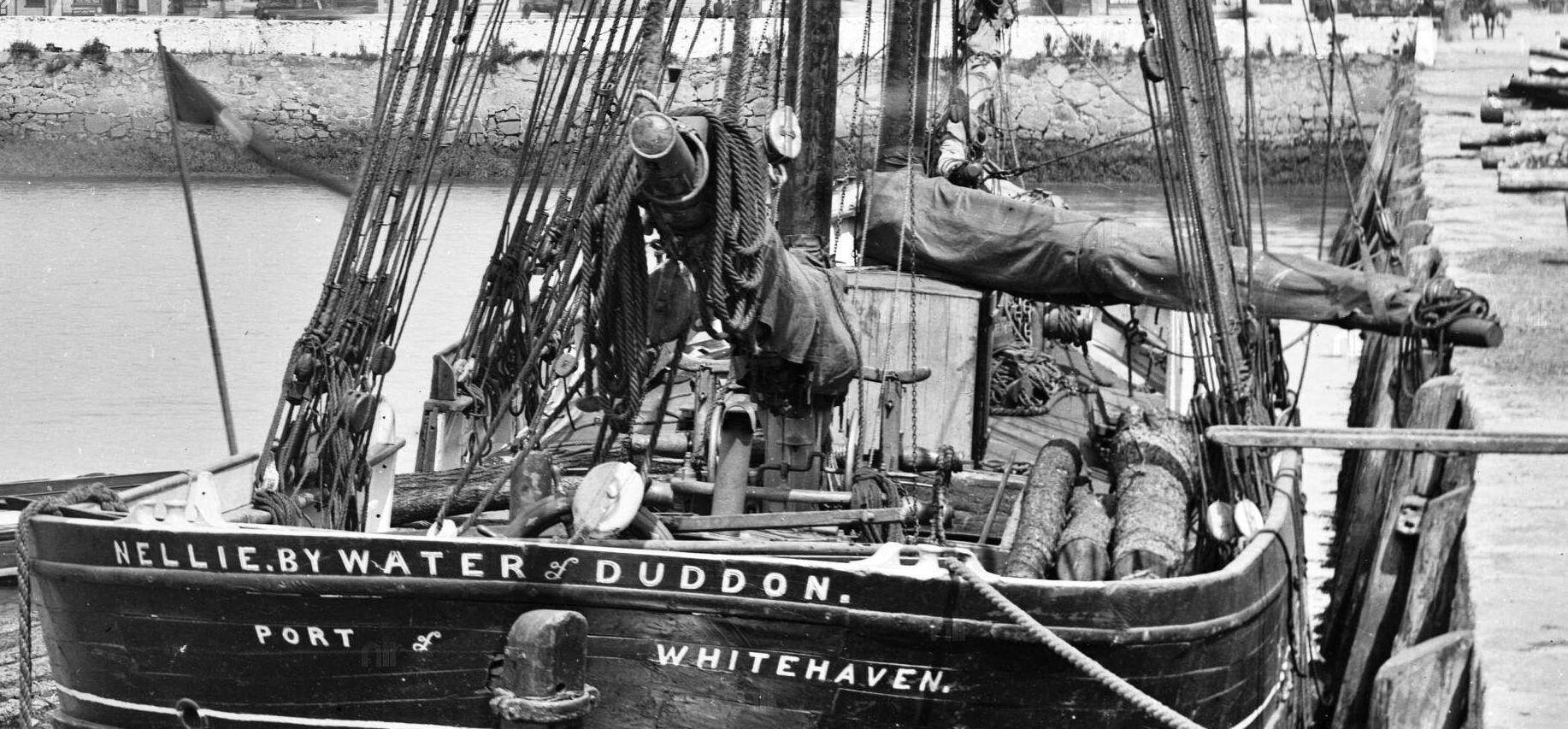 ---
---
Member

Posts: 964
Joined: Wed May 09, 2007 2:17 am
Location: Frisco, Texas
More info on Nellie.
The Nellie Bywater was a two-masted schooner, the first vessel to be built at the Millom shipyard of William Thomas & Co. Her designer and builder was the shipyard foreman, Hugh Jones, who had been brought from Amlwch by William Thomas and who would later own the yard in his own right. He took ten months to build the Nellie Bywater and she was launched on the 20th December 1873. Her first master was Capt. Richard Morgan of Amlwch and her owners were the Hodbarrow Mining Company, in the guise of the Duddon Shipping Association. Later masters included Capt.Soloman Ellis, Capt.James Fairclough of Ulverston, Capt.Owen Jones of Amlwch and then Capt.John Hughes Parry.
Capt.Morgan took the Nellie Bywater to Spain for iron ore, but the bulk of her work was in home waters, principally the triangular route carrying iron ore from the Duddon to South Wales, then coal to Ireland, returning to the Duddon with pitwood. Later the ore trade from the Duddon was largely to the Clyde rather than South Wales.
The Nellie Bywater was sold to a group of people from Annalong, Co. Down, for £1825 in 1921. Her new master and managing owner was Capt.William McKibben. The vessel was requisitioned for war service in 1940, and soon after the war ended she was sold to Capt.Richard England. He kept her trading for several years, supplementing her income with some appearances in films. With cargoes for schooners hard to find in Britain, in 1951 he decided to take the schooner to the Caribbean. Delayed by postwar bureaucracy, he found himself having to set off to cross Biscay in December. After battling gales in the English Channel for six days, the Nellie Bywater foundered near Bolt Head on the 28th December 1951, whilst trying to make the safety of Plymouth. One of Capt.England's daughters and a crewman drowned, the other nine crew being rescued by H.M.T.Careful.
http://mightyseas.perso.sfr.fr/marhist/ ... ywater.htm
---
Member

Posts: 114
Joined: Thu May 24, 2007 4:47 pm
Location: louth
Great photos Brian,never seen them as clear before.in the 5th photo you can nearly see in my old bedroom window in the Station house.A bit before my time I think.
---