Thanks to Joe McGuigan for these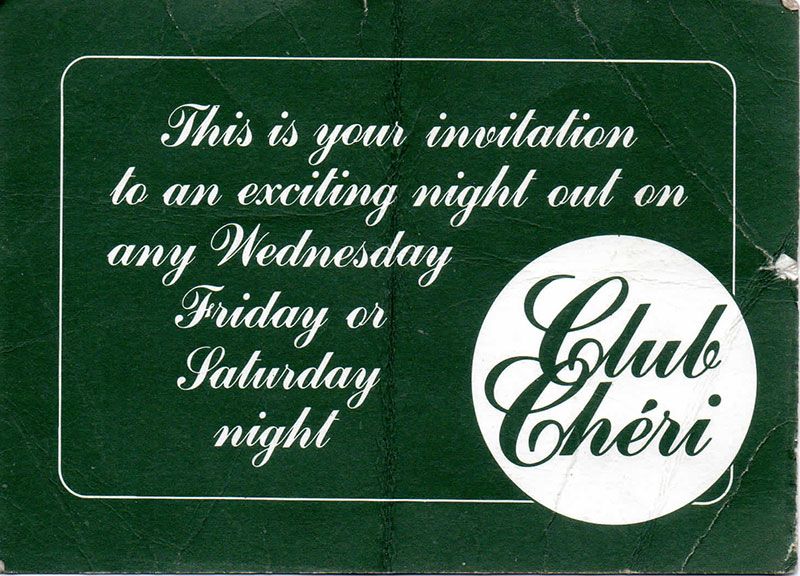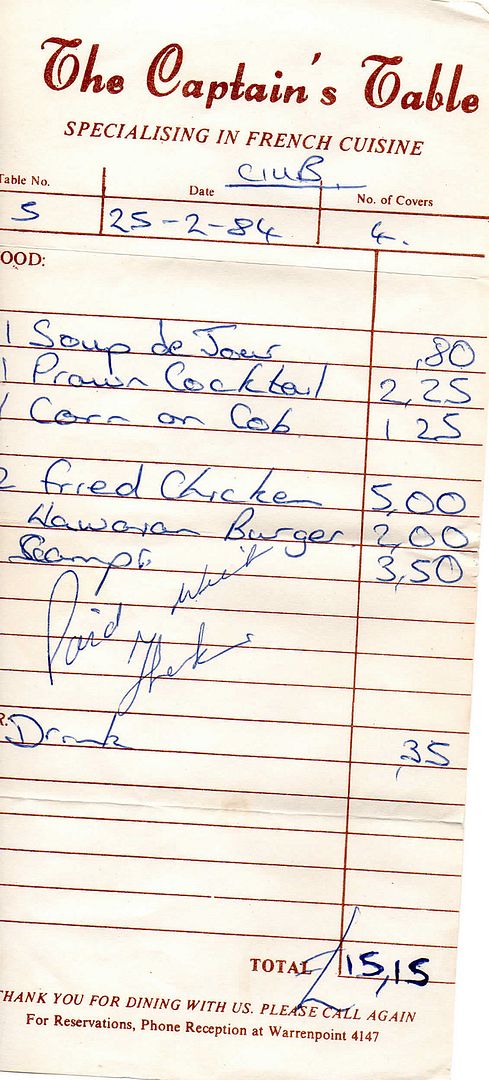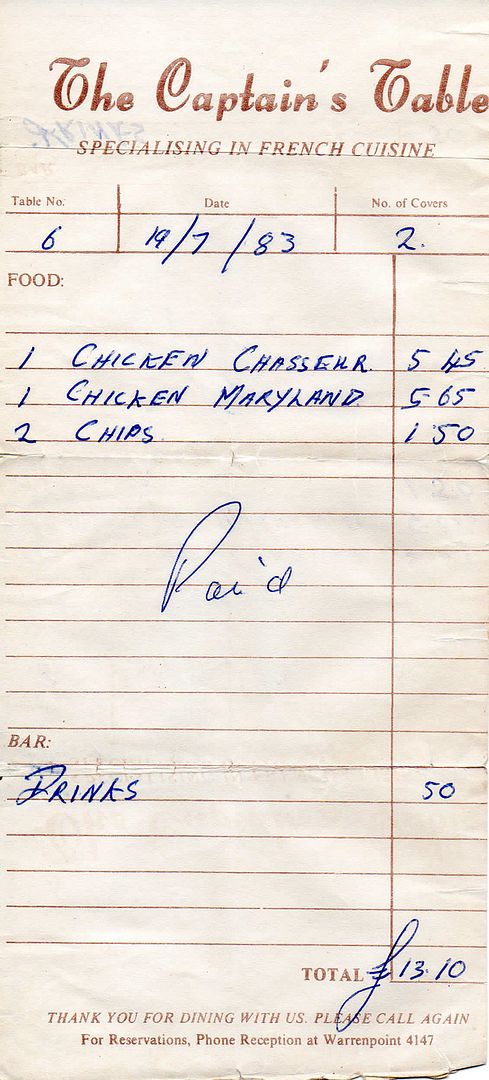 ---
Member

Posts: 4673
Joined: Thu Feb 28, 2008 10:53 am
My real name: Joanne McStay
Location: Warrenpoint
Oh,I loved eating there,maybe I should just say that I love eating
.Look at the prices too
.
---
joanne wrote:Oh,I loved eating there,maybe I should just say that I love eating

.Look at the prices too

.
What would the drinks charge have been for? A jug of squash or similar?
On the table of 4 the charge was 0.35....table for 2....0.50 !
---
When you think of it that was over 30 years ago
Danny Fitzpatrick was one of the chefs back then (maybe just before that not sure) also Bill Donnelly in later years and like many other places we supplied the kitchens - they used to do a great burger that for years I tried to find something close to but it was only when the Whistledown opened I was finally able to get one close enough to it (not exactly the same but close enough)
As for the drinks, I'll let Joe answer that one
---
This is from my time at the Marine,the dockets were also used in the front bar for bar snacks. The drinks at 35 p would be a small mixer,50p would be coke etc.
And as for the burgers,bro,I have been using Danny's recipe for years,but I tweaked it to make it better lol.
---