Photo from Sister Dolorosa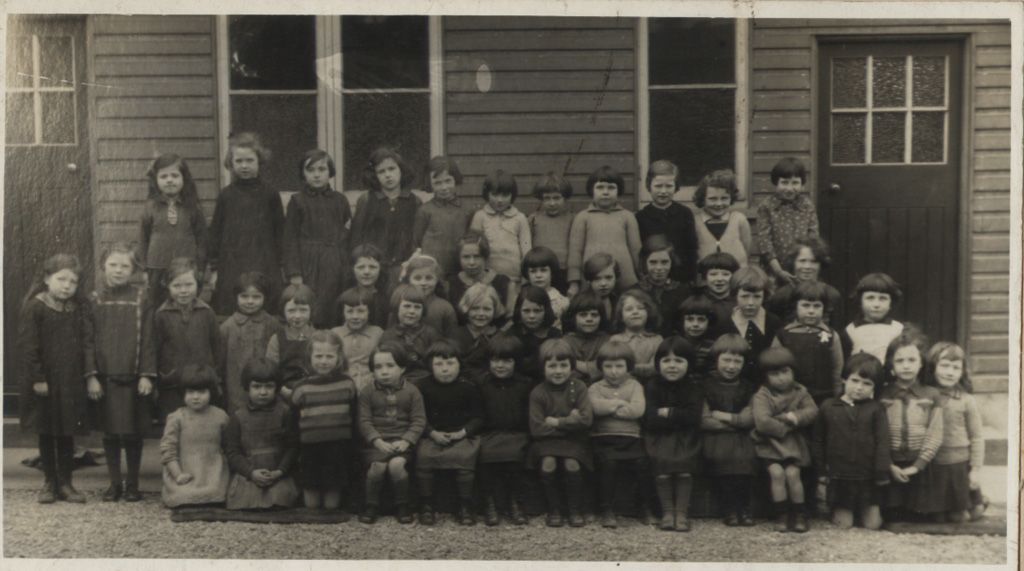 ---
Member

Posts: 4673
Joined: Thu Feb 28, 2008 10:53 am
My real name: Joanne McStay
Location: Warrenpoint
I would say that Sr Dolorosa herself is in this picture,but I can't figure out where
---
Its in excellent condition for its age - hope we get some names.
---
these girls woudld be around 70..75 now
---
btq1 - most likely 79-80.
They look like they were
5/6 there.
---
Member

Posts: 7522
Joined: Tue Dec 18, 2007 8:24 pm
Location: Warrenpoint
Contact:
Super picture and as Eugene says `in excellent condition` I wonder how many digital images will be as viewable as that in seventy five years time...................

I think I see May Dinsmore, Sally Wray, Pat Dinsmore, Madge Crawford ,all (Maiden names) ....................................................
---
Member

Posts: 4673
Joined: Thu Feb 28, 2008 10:53 am
My real name: Joanne McStay
Location: Warrenpoint
I'm almost afraid to guess any of these names as I could very easily insult somebody by adding years to their age
I think the tall girl on the right of the second row from the back might be Sr Dolorosa and the girl on the right of the front row looks like Eileen Connolly/Kelly
---
Member

Posts: 1366
Joined: Mon Feb 04, 2008 10:32 pm
Location: Warrenpoint
Joanne: With reference to the girl front row (right) I can spot the resemblence to Eileen Kelly in the following generation.....

Even if you're wrong it's a great guess !
---