Picture from Billy McKinley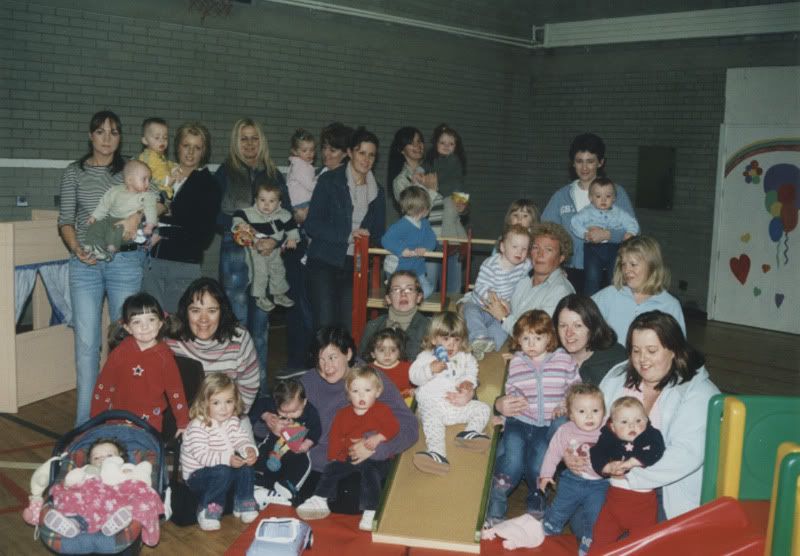 No dates or info on this, anybody know?
---
Member

Posts: 688
Joined: Mon Feb 04, 2008 5:02 pm
My real name: Rebecca Gallagher/Di Vito
Location: Buckinghamshire
Contact:
this may have been about 5yr ago, cause i see Martina Smith and Michelle Travers - with their 1st born children (they have both had another child since)
Michelle's eldest wee girl is about 6 now so.......5-6yr ago
Michelle is at front left and im pretty sure she is holding her own daughter and her neice.
---
That's my sister in law Rhonda with Jack in the middle of the photo........
---
This was Jolly Tots playgroup in Burren about 6 years ago.

Back: 3rd from left is Sharon O Hare & her child, Caroline ???? & Caroline Byrne's Child, Rhonda Daly & Son on top of slide, Lorraince Murdock & her daughter
Middle: Shauna Campbell with mike dunford child, Liz McGivern & Shaneen on top of slide, Anna ???? & her daughter Ellie on slide
Front: Roisin McConnell & her daughter , Julie Clarke & her 3 children, Paula Howlett & daughter, Michelle ??? & one child is hers not sure about the other
---