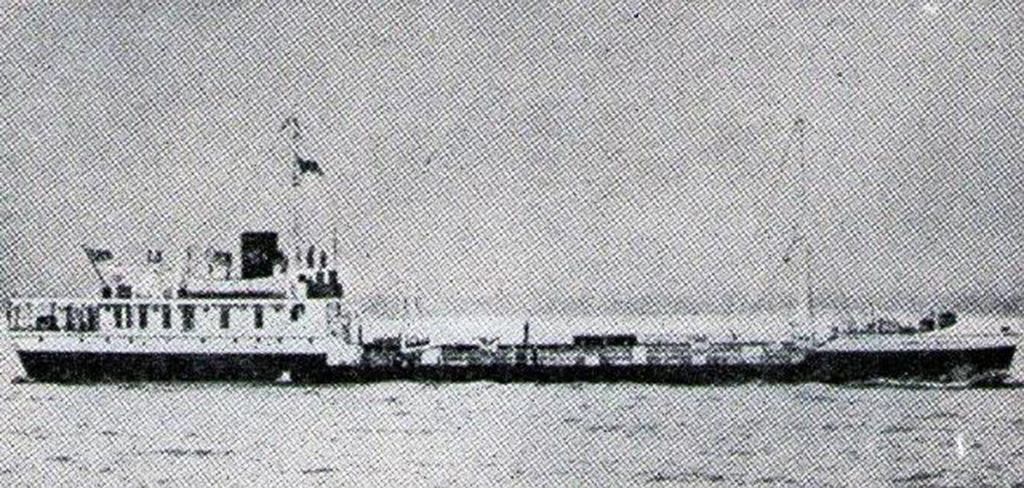 Built in 1944 this is LCT 415 (Type LCT-8) it was bought in 1947 by Anglo-Ecuadorian Oilfields Ltd, Guayaquil in Ecuador renamed the "Juanita Beazley" and then converted into a tanker by Harland and Wolff in Belfast. In 1965 she was purchased by Transpetróleo Guayaquil also in Ecuador and renamed "Patricia" it then sank in 1980 while being scrapped.
The information above (and below) was translated from an an Argentinian website so while every attempt has been made to be accurate I am at the mercy of Google translate
http://www.histarmar.com.ar/MarinaMerca ... eazley.htm
Tanker. Type LCT-8
Shipyard: Shipyard Co. Ltd. Warrenpoint
Construction site: Warrenpoint, UK
Hull number: 102 t Classification Society: LR
Registration: Distinctive: HCJA IMO: 5176579
Crew: 24
TRG: 1,236 TRN: DWT: 1664 D:
Length: 71.40 Width: 11.58 Elevation: 3.96 Draft: 3.90
Tanks 5 liquid load: 70,000 P³.
Fuel capacity: 400 m³ daily consumption:
Four diesel Davey - Paxman 12RPHM; 4T; 12 cylinders (9 ½ x 12 "); Davey Paxman & Co. Ltd., Colchester, UK
2,000 bHP Propellers: 2 Speed: knots.
19. Launched as landing ship. Dubbed LCT 415. (UK)
1947. Sold to Anglo-Ecuadorian Oilfields Ltd., Guayaquil. Transformed into a tanker. JUANITA BEAZLEY. (Ecuador)
April 1947. Transformed into tanker by Harland & Wolff, Belfast.
TRG: TRN 948 693 DWT: D:
Length: 70.49 Width: 11.58 Elevation: 3.96 Draft: 3.90
1965. Sold to Transpetróleo CA, Guayaquil. PATRICIA renamed. (Ecuador)
1980. January. It sinks while being scrapped in Guayaquil.