ah... now remember this thread?
http://www.oldwarrenpointforum.com/phpB ... c.php?t=92
and in particular this photo..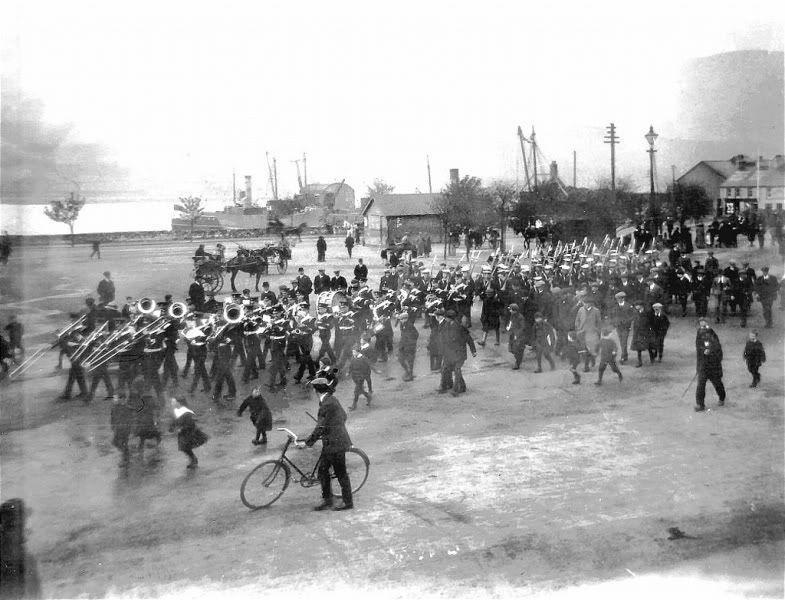 I had been told recently that this was the parade for the opening of the baths, but this was confusing me as the person also said that the Lord Lieutenant was there, and after a bit of research I found that Captain Roger Hall opened the baths in June 1908, so I assume the two have been confused, and i imagine there would have been no need for a navy band and the lord lieutenant to be there at the opening of the baths
so, i think we can put that article with that photo with some degree of confidence.
again, I stand to be corrected.
Oh, and note that date for the baths above, June 1908 next year is the baths centenary.