Independent Unionist MLA John McCallister (seated) who is a big supporter of the delivery of the Narrow Water Bridge is seen here discussing the current updated position
with members of the main Stakeholder Group the Narrow Water Bridge Community Network, from left Adrian O'Hare secretary, John Grant Treasurer, Jim Boylan Chairman, Bill Reilly Education
officer, and Denis Brady Vice chairman
South Down DUP MLA Jim Wells meets with members of the Narrow Water Bridge Community Network to discuss the Narrow Water Bridge project and is seen here seated with from left Adrian O'Hare Secretary, John Grant Treasurer, Jim Boylan Chairman, Denis Brady vice chairman, and Bill Reilly Education officer.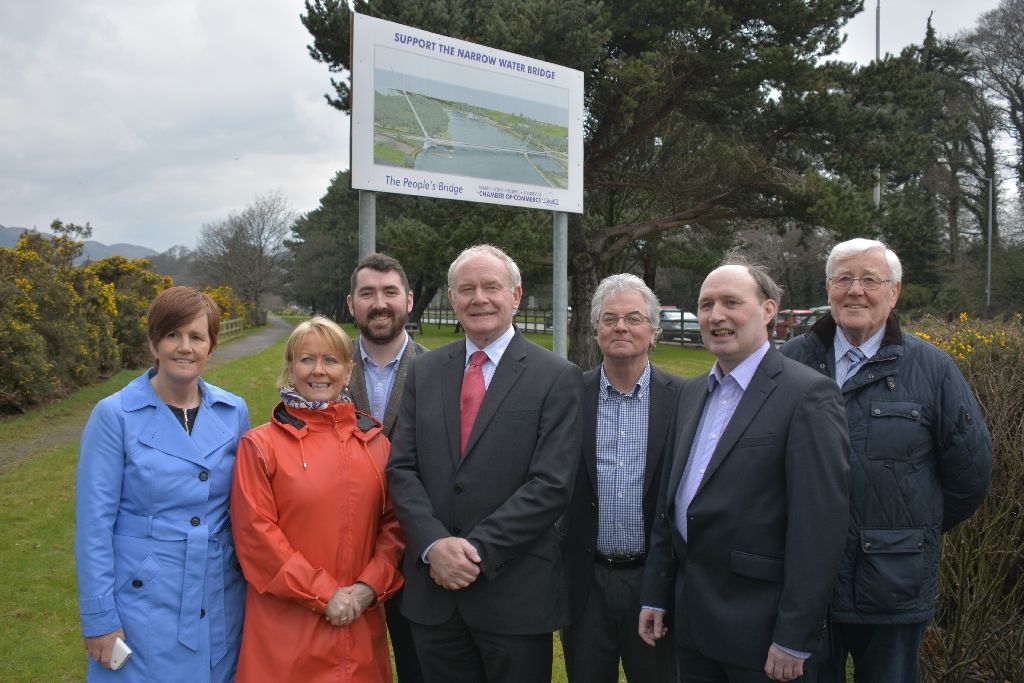 The Deputy first Minister Martin McGuinness meets with members of the NWBCN at the proposed Bridge site. In the picture Caitriona Ruane Sinn Fein MLA, Olga Fitzpatrick NWBCN, Michael
Sloan, Sinn Fein, Adrian O'Hare NWBCN secretary, Jim Boylan NWBCN chairman, and John Grant NWBCN treasurer.
The new SDLP leader Colum Eastwood, Margaret Ritchie MP, and Sinead Challinor SDLP meets members of the NWBCN along with SDLP councillors to discuss recent developments regarding
the necessity to have this bridge erected.